NFL Analyst Explains Why the Miami Dolphins Should Trade for Deshaun Watson
Published 02/16/2021, 11:20 PM EST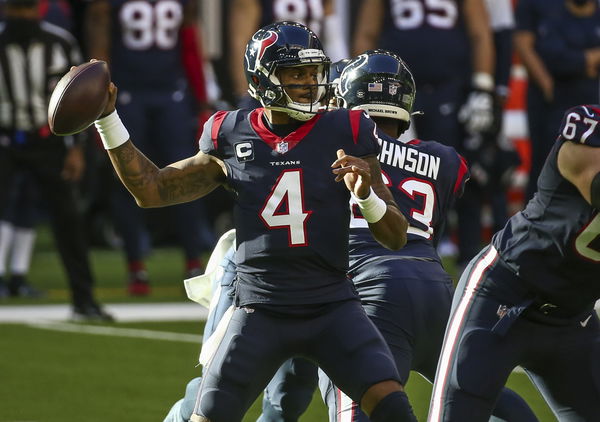 ---
---
The future of Deshaun Watson is still up in the air. The Houston Texans' quarterback demanded a trade from the franchise recently.
ADVERTISEMENT
Article continues below this ad
The trade demand came off the back of Watson not being consulted over the hiring of Nick Caserio as the General Manager of the team. Texans CEO Cal McNair had promised Watson that he would take his inputs on the decision.
Deshaun Watson was pictured in Miami earlier this week. This led to speculation that he may be angling for a trade to the dolphins. Former NFL player Marcus Spears discussed whether Watson should go to the Dolphins.
ADVERTISEMENT
Article continues below this ad
He believes that Miami should make the trade for Watson if they get any chance of it. He is a far better quarterback at the moment than Tua Tagovailoa.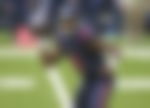 "In a New York minute, absolutely they should. This dude elevates everybody around him. We talk about a different level right now. Tua has development, he has things that he needs to do.
"I believe Tua will eventually be a good quarterback but guess what I already know – that Deshaun Watson is a great quarterback."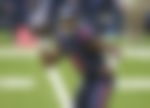 Deshaun Watson- Miami Bound?
He noted that Watson is an elite passer in the NFL. He pointed to the fact that Watson remained one of the best passers in the NFL despite losing his best receivers.
While Spears believes that Tagovailoa can be an excellent quarterback in the future, he is still not the polished player that Watson is. They have a chance to get a quarterback in an almost unprecedented situation.
"We're talking about a dude that lost his number one receiver and led the league in passing. The only shining star for the Houston Texans.
ADVERTISEMENT
Article continues below this ad
"So when you look at this situation in its entirety and you think about the unprecedented moment that we end with a quarterback that just signed the long-term deal in his prime."
He added, "And you think about him going to another team, you ask yourself – where would he be better suited? – Miami – that's been my place since the beginning."
ADVERTISEMENT
Article continues below this ad
Where will Deshaun Watson end up at the beginning of the new season? His future is still unclear. The Texans are reluctant to trade him. But they may not have a choice if Watson puts his foot down.