NFL Insider Feels Deshaun Watson Trade Could Be Done Before the 2021 NFL Draft
Published 02/27/2021, 8:51 AM EST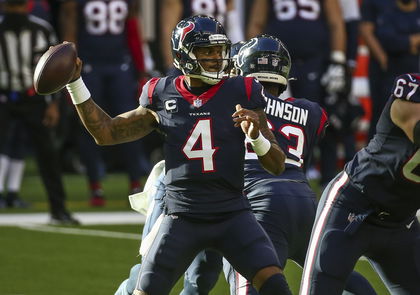 ---
---
The Deshaun Watson trade saga keeps getting thicker by the day. With the Houston Texans' star officially putting in a trade request, multiple teams in the NFL have been looking to make a move for the quarterback.
ADVERTISEMENT
Article continues below this ad
But the Texans management have made their stance clear so far. Deshaun Watson is going nowhere. Texans GM Nick Caserio even publicly made an announcement regarding the Watson's future, stating that the franchise will not be entertaining any trade requests.
But Deshaun Watson, though, seems intent to make the switch. The Texans who fell to a 4-12 record in the league last season have been on a downward spiral ever since the trade of star wide receiver DeAndre Hopkins.
ADVERTISEMENT
Article continues below this ad
And with the Texans now looking to bring sweeping changes to the organization, Watson is not keen on being part of the rebuild.
Where things stand with Deshaun Watson still unclear
While the Texans look to move forward with Deshaun Watson as their quarterback, the player himself is reluctant to ever play another snap for the franchise.
And the reality of Watson sitting out the season if not traded could be very real. According to NFL Insider Peter King, a close friend of Watson has said that Watson sitting out the 2021 season is very much a possibility.
"One of Deshaun Watson's friends, told me this week, that the money is not going to mean anything to Deshaun. That if he says he's not playing for the Texans, he said, 'I think you can take it to the bank," said King during a segment of the Rich Eisen show.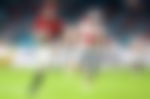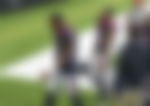 Texans and Watson treading a fine line
ADVERTISEMENT
Article continues below this ad
In the end, it will all boil down to how much either party is willing to go to either stay on board or abandon ship. "Deep inside of each person's heart, Deshaun Watson, Nick Caserio, and also the owner of the Texans, Cal McNair.
"How far they are willing to go until they step over that line. And either trade them or basically say we're going to make him sit for the year," he added.
As things stand, Deshaun Watson is set to be a Texans player for 2021. But all that could change soon in the days to come, given the uncertainty that surrounds this trade saga.
ADVERTISEMENT
Article continues below this ad