NFL Insider Reveals New Insight Regarding Where Julio Jones Wishes to Play Next
Published 06/06/2021, 8:30 AM EDT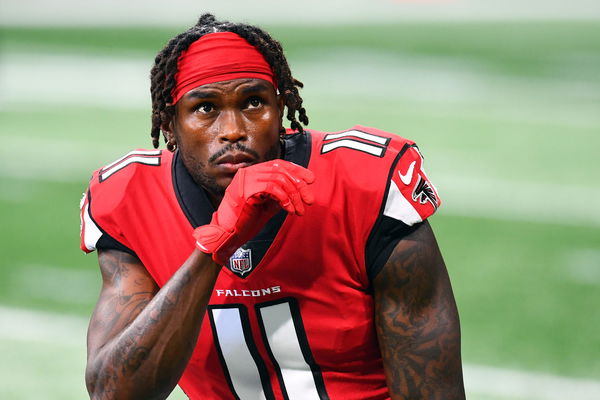 ---
---
This offseason has been a crazy one. With multiple big names players reportedly seeking trades, a lot of shuffling around is set to take place over the next few weeks. And among one of them is Atlanta Falcons wide receiver, Julio Jones. 
ADVERTISEMENT
Article continues below this ad
A 2-time All-Pro, Jones is one of the best in the business. Now 32, Jones hasn't lost the spring in his step. While an injury did limit his playtime last season, one can still expect to see Jones put up 100-yard-games on a weekly basis.
The Falcons drafted Jones back in 2011 with their first-round pick. And ever since he's been their team's go-to aerial target. Alongside veteran QB Matt Ryan, Jones and the Falcons almost won a Super Bowl back in 2017. But then 28-3 happened. 
ADVERTISEMENT
Article continues below this ad
Since then, though, the franchise has failed to get anywhere near the league's biggest game. The Falcons finished dead last in the NFC South last season with a dismal 4-12 record. 
Now staring at a rebuild, Jones knows time is running out. Looking to move to a franchise still in its winning window, the wide receiver publicly stated his desire to leave Atlanta.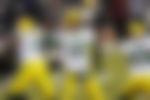 A number of teams have been linked with the speedster, but it seems he has a preference when it comes to the sort of quarterback he wishes to play with. 
Julio Jones wishes to outrun them all
According to a tweet by NFL insider Jeremy Fowler, Jones isn't just looking to join a winning team. His desire also entails joining a team with a quarterback with a monster arm. 
"If traded, Julio Jones wants to go to a contender, as most big-name players want. But one other thing I've heard intrigues me: A big-armed QB that can deliver the deep ball. Jones wants to outrun DBs and get underneath the ball," Fowler's tweet said.
With his body frame and speed, Jones is a force of nature. Still one of the fastest in the league, the wide receiver supposedly looks to join a team with a QB who can launch the deep ball from the backfield. Perhaps even the occasional Hail Mary.
ADVERTISEMENT
Article continues below this ad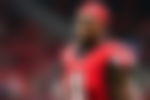 Among the teams linked with Jones, the Buffalo Bills, Kansas City Chiefs, and the Seattle Seahawks fit the bill. The Bills have the up-and-coming Josh Allen, the Chiefs have former MVP Patrick Mahomes, and the Seahawks provide the ever-dependable Russell Wilson.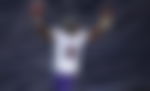 ADVERTISEMENT
Article continues below this ad
Wherever Jones ultimately ends up being traded to will be more than happy to accommodate him to their roster. His presence will add a level of dynamism that very few in the league can offer. 
Where do you think Julio is headed next? Make sure to drop a comment below.