Seattle Seahawks Trade 2021 Draft Pick for O-Linesman to Provide Protection for Russell Wilson
Published 03/18/2021, 12:18 PM EDT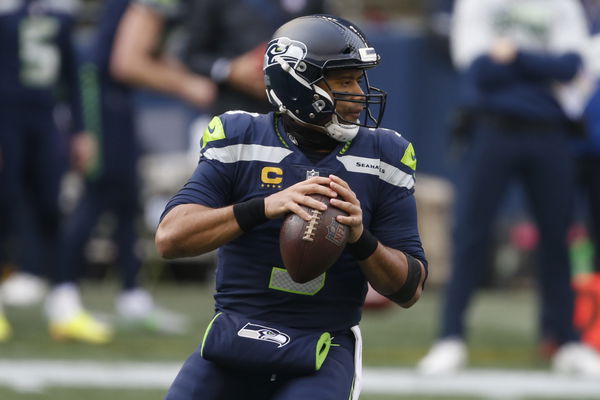 ---
---
A trade saga involving the unlikeliest of candidates popped up this offseason. Seattle Seahawks QB Russell Wilson shocked the world when he came out and publicly criticized his O-line for the protection he received or the lack thereof during the 2020 season. 
ADVERTISEMENT
Article continues below this ad
As a matter of fact, Seattle's O-line struggles go way beyond the previous season. Ever since being drafted in 2012, no other QB has taken more sacks than Wilson with 394.
Even last season the QB took 47 sacks as his O-line failed to offer the kind of protection that he needs. The situation escalated as far as Wilson apparently contemplating a trade.
ADVERTISEMENT
Article continues below this ad
But now it looks like the Seahawks are during everything in their power to ensure Wilson stays happy in Seattle.
Russell Wilson gets a new O-linesman 
The Seattle Seahawks recently traded for veteran guard Gabe Jackson from the Las Vegas Raiders to appease Wilson's demands. Jackson can play on either side of the field but has primarily taken snaps as the Raiders' right guard. 
A starting guard for the Raiders over the years, Johnson will go a long way in addressing his new team's O-line woes. To land the O-linesman, though, the franchise parted with its 5th-round pick in the 2021 NFL Draft.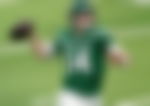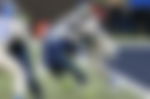 This means that the franchise is now down to only 3 draft picks for 2021. The Seahawks' draft picks are – a 2nd-rounder, a 4th-rounder, and a 7th-rounder. 
With not much draft capital to negotiate with, the Seahawks are tied down in terms of cap space as well. But the Jackson trade is one that was much needed for the franchise. 
ADVERTISEMENT
Article continues below this ad
With the Chicago Bears, the front-runners to land Wilson signing QB Andy Dalton in free agency, the odds of a Russell Wilson trade happening this summer are unlikely. 
Head Coach Pete Carroll, who turns 70 this season, doesn't look too keen on overseeing a rebuild. And thus holding on to their star QB is vital to Carroll's plans.
ADVERTISEMENT
Article continues below this ad
Wilson is under contract with the franchise till 2023. Whether the Bears or any other franchise look to trade for him in the next offseason remains unknown. But for now, it looks like the Seahawks are holding onto their QB to make another run for the Super Bowl.