NFL News: Stephen A Smith Explains Why Deshaun Watson May Want to Leave Houston Texans
Published 03/07/2021, 4:34 PM EST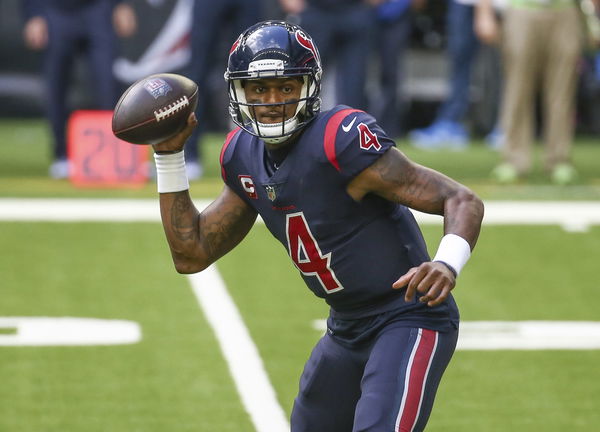 ---
---
The Deshaun Watson saga is yet to find a conclusive end. The Texans' quarterback famously asked for his trade almost a month ago. However, no progress has been made on a potential exit, but Watson remains clear in his ambition to leave the franchise. Meanwhile, the front office is resolute in trying to keep him, or at least trying to get the best possible offer in exchange for him.
ADVERTISEMENT
Article continues below this ad
Popular NFL analyst Stephen A. Smith discussed the ongoing Deshaun Watson situation on First Take. He noted that he doesn't think that Watson is leaving because of the Texans' poor performance last season.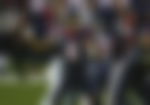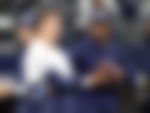 ADVERTISEMENT
Article continues below this ad
Smith said, "I don't believe that what is going on with Deshaun Watson is strictly and primarily about football. I understand that the team stunk… But if there's ever a sports league, that can speak to parity it's the NFL. You can stink one year and possibly be in the AFC or NFC championship game the next. Those kinds of things happen in the world of football year to year." 
Is Deshaun Watson tired of losing?
Smith added that no franchise in the NFL needs to go into a deep rebuild all because of one poor season. The chance is there for any and every franchise to convert their poor season into solid draft picks and free-agent decisions to bring more success. He referenced the NBA's Philadelphia 76ers, and their 'Trust the Process' tag that they had for the longest time.
Stephen A. Smith added that players are aware of this fact better than anyone else, and therefore make their decisions accordingly. Therefore, he added that Watson's decision to leave, in his mind, is down to the fractured relationship between both the player and the front office.
ADVERTISEMENT
Article continues below this ad
"If anybody knows this, the players themselves know it. So as a result, I don't think that what's going on with Deshaun Watson is strictly about football. I think the personal relationships that he thought he had cultivated and the kind of cachet that he thought he had."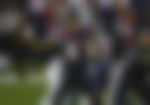 ADVERTISEMENT
Article continues below this ad
Will Deshaun Watson choose to stay with the Houston Texans? All signs point to him leaving the franchise at the beginning of next season. However, the Texans remain steadfast in their desire to keep him among their ranks going into the 2021 NFL season. Which side will prevail in this tug of war?