Top 3 Landing Spots for JJ Watt in the Off-Season
Published 02/13/2021, 10:08 AM EST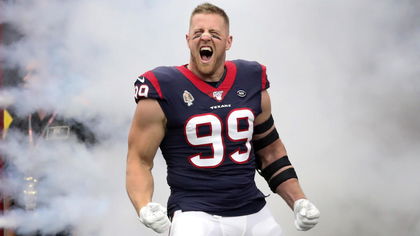 ---
---
JJ Watt is now the master of his own destiny. Upon his own request, JJ Watt was granted his release by the Houston Texans. And now, the former Pro-Bowler is free to sign with a franchise of his choosing. Watt was with the Texans since 2011 and went on to become a 3-time NFL Defensive Player of the Year.
ADVERTISEMENT
Article continues below this ad
With that in mind, where could JJ Watt land up? Here are some of the ideal options for the veteran.
1. – JJ Watt heads home
ADVERTISEMENT
Article continues below this ad
JJ Watt could sign with his home team, Green Bay Packers. Watt is a Wisconsin native and would cherish the opportunity to play for his team.
The Packers would pounce on the opportunity to sign Watt, who would bolster their defensive line. While the Packers had a good season, their defensive problems were exposed in the NFC championship game against the Tampa Bay Buccaneers.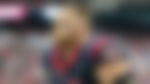 2. Watt signs with the Chiefs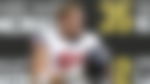 The Chiefs might be the franchise that need the services of Watt the most. The Kansas City Chiefs' defense was one of the worst in the NFL. It is a stark contrast to their offense, which was the best in the league.
A defensive stalwart like Watt could be what the Chiefs need to shore up their defense, and avoid conceding touchdowns so easily, something they suffered with during the Super Bowl.
3. JJ Watt reunites with his brother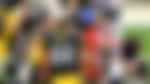 Watt could be tempted to go play with his brother Derek Watt. Derek is also a fullback like JJ and plays for the Pittsburgh Steelers.
The Steelers could be tempted to sign JJ Watt. Their defensive woes were on full display as they lost their 11-0 undefeated streak during the regular season, and in their shock loss to the Cleveland Browns in the Wildcard Round of the Playoffs.
ADVERTISEMENT
Article continues below this ad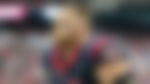 Where should Watt go?
Watt needs to be careful about his decision. He is entering the latter stages of his career. And the temptation to go to a contender would be great. However, he is no longer the player that he once was.
ADVERTISEMENT
Article continues below this ad
He should select a team where the majority of the defensive load is not on him. But Watt is an intelligent player and will make the decision that is best for his career trajectory.