Does Sam Darnold Really Offer More Than Chicago Bears Quarterback Mitchell Trubisky?
Published 03/06/2021, 2:31 PM EST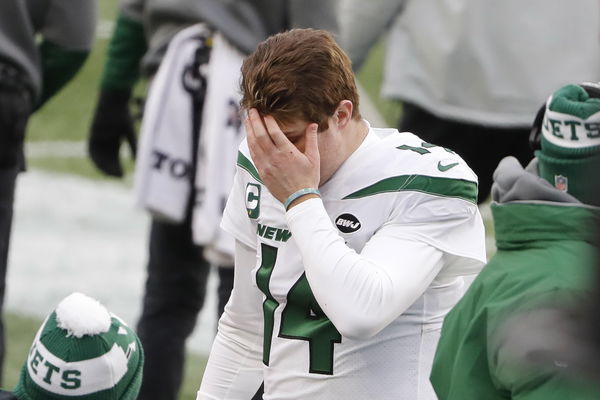 ---
---
There's been a lot of talk regarding quarterbacks this offseason. With players like Deshaun Watson, Dak Prescott, and Russell Wilson ruling the headlines, some other quarterbacks are in the mix as well for a potential trade deal. And among them are Sam Darnold and the Mitchell Trubisky.
ADVERTISEMENT
Article continues below this ad
The two quarterbacks didn't quite set the league on fire in 2020, but both showed signs of being able-starters. But who among the two is really a better bet?
Stats suggest that Trubisky is the better player
ADVERTISEMENT
Article continues below this ad
Now, while Trubisky isn't an elite quarterback, he isn't too bad either. Often dismissed as a disappointing acquisition, Trubisky has proved that he can be the man to lead the Bears in the future.
In fact, in 2018, Trubisky led the Bears to an 11-3 record. Recording over 3,000 passing yards and 24 touchdowns along the way, the QB showed that he can be a winning starter.
But in 2019 and 2020, Trubisky struggled to replicate that same form. His dip in form prompted the Bears to sign veteran QB Nick Foles as their starter for the 2020 season. But when called up, Trubisky performed admirably.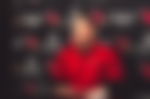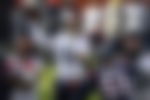 Trubisky made 9 starts this season and averaged a pass completion rate of 67%. He scored 16 TDs (1.78 per game), 8 INTs (0.89 per game), and averaged 205.5 yards per game.
Now comparing those numbers to Sam Darnold of the Jets and the difference in output is clear as day. Darnold played 12 games this season and has a pass completion percentage below 60%.
Despite playing more games, he could only manage 9 TDs, which averages to around 0.75 per game. And even in terms of passing yards per game, Darnold fell way short with 184.
Sam Darnold dealt the toughest hand
While the stats do suggest that Trubisky is the better player, it's hard to look beyond the gulf in quality between the two sides in question.
The Bears have a stellar defensive unit. And while their offense did struggle to get going in 2020, they still do have players like WR Allen Robinson and TE Jimmy Graham in their ranks.
The Jets, however, are thoroughly outmatched in every almost every department. It has long been speculated that Sam Darnold could do a world of wonders under a competent Head Coach and with the correct tools surrounding him.
ADVERTISEMENT
Article continues below this ad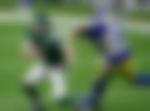 It is true that Sam Darnold has had to carry a franchise which finished 2-14 this season. But not all the blame for the Jets struggles can be put on him.
In fact, his teammates not performing up to the mark is a reason why Darnold's numbers were as poor as they were in 2020. With all that being said, if you were an NFL GM on the market looking for a quarterback who would you choose for your team? Sam Darnold or Mitchell Trubisky?
ADVERTISEMENT
Article continues below this ad