Former Texans Players Says He Doesnt Want Deshaun Watson to Suffer Like He Did
Published 02/20/2021, 4:25 AM EST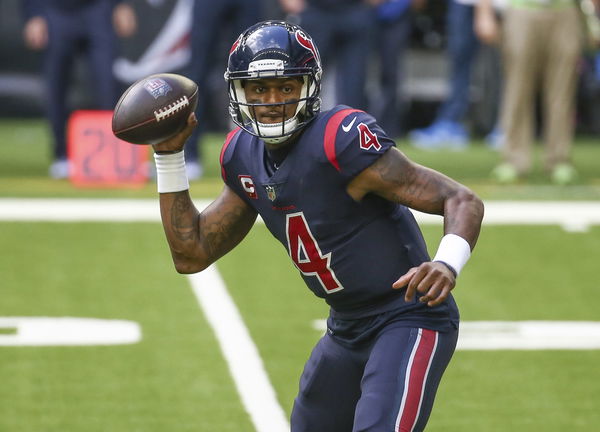 ---
---
The Deshaun Watson saga is still far from over. The Texans' star quarterback demanded a trade; however, the franchise was reluctant to let him go so easily.
ADVERTISEMENT
Article continues below this ad
Given the caliber of Deshaun as a player, the Texans would be in the right to demand a high price for him. But the transaction is going very rough right now.
Former Texans player Andre Johnson gave an interview recently. He noted that he hoped the trade process is easier for Deshaun Watson.
ADVERTISEMENT
Article continues below this ad
Johnson revealed that he was a member of the Texans organization last year. While there, he saw the way the organization worked and was not thrilled about its operations.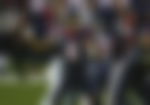 "Just looking at the situation, I've been I mean I've been around this organization for a long time. I worked there last season. It's just certain things you see.
"Being able to be on that side of it, there's just certain things you see that you know that's not right. The caliber of player that Deshaun is, I wouldn't want Deshaun to go through that." 
Johnson noted that he went through a similar situation while he was a player for the Texans. He believes that the Texans did not always look out for his best interest.
He also added that he wished that he was a little more focused on his own needs rather than trying to be a team player. "I went through those things myself with the organization and I did it for 12 years so.
"Sometimes people always ask me, they'd be like what do you wish you can change different about your career and I always tell them I wish I was a little bit more selfish (rather than) always being just a team guy."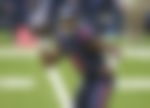 Deshaun Watson disappointed with the Texans
Johnson added that in the NFL, franchises don't always do things that the star player asks. They don't take the word of their stars very seriously, especially the front office members.
"Because things that you want the organization to do, they're not always going to do it, but I think sometimes the organization don't listen to what you have to say.
"And I think us as players we're in the locker room every day we know what goes on with this team so we're not telling you things to take over your organization or we're just trying to do things to help." 
ADVERTISEMENT
Article continues below this ad
Johnson was shocked at the way the Texans treated Deshaun Watson. He mentioned how he struggled with the franchise similarly when he played for them.
Given the fact that the Texans didn't consult him in the hiring process of their coach and General Manager, he isn't surprised that Watson wants to leave.
"And that's something that I felt like I had to deal with a lot when I was here. For him to be told that he's going to be involved in the coaching hiring and the GM hire, and not even called in, that's BS to me. This is your franchise quarterback, how can you not involve him?"
ADVERTISEMENT
Article continues below this ad
Where will Deshaun Watson end up next season? The franchise will wait for the best possible package in exchange for Watson. While the Texans do not want to give him up, they may have no choice but to trade Watson.