NFL Analyst Colin Cowherd Believes Jimmy Garoppolo is Underrated in San Francisco
Published 02/23/2021, 12:05 PM EST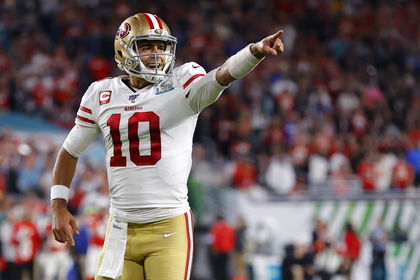 ---
---
The future of Jimmy Garoppolo is still up in the air. The 49ers' quarterback missed a significant amount of the last season. The 49ers ended up missing the Playoffs, just one season after their run to the Super Bowl in 2020.
ADVERTISEMENT
Article continues below this ad
It seems like the 49ers may be looking at him as a potential trade chip going into the new season. NFL analyst Colin Cowherd spoke on his show about Jimmy Garoppolo.
He believes that Jimmy doesn't get the credit he deserves for being a good quarterback. He pointed out that the 49ers struggled last season without Garoppolo. Furthermore, excellent coaches like Bill Belichick and Mike Shanahan have been huge fans of his.
ADVERTISEMENT
Article continues below this ad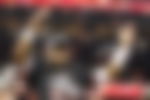 "But here's the definitive argument, and this is what Garoppolo has on his side. Belichick loved him, Kyle Shanahan traded for him.
"And 49ers with a great roster stink when he doesn't start. There's 6 great quarterbacks in this league – Mahomes, Brady, Rodgers, Wilson, Allen, and Watson."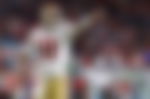 Is Jimmy Garoppolo on his way out?
Cowherd added that while Garoppolo isn't a Top-6 quarterback, he is potentially among the best in the league. While the last season was one to forget for Garoppolo, his value is still quite high. Cowherd believes Jimmy G is among the best 12 quarterbacks presently in the NFL.
"They can win games, they can carry a franchise. In the NFL, you've got to be a Top-12 quarterback historically to win a Super Bowl.
"So those are the 6 and Garoppolo is not in it. The next 6 – Lamar, Herbert, Carr, Garoppolo, Matt Ryan, Kyler Murray…Garoppolo's in there." 
ADVERTISEMENT
Article continues below this ad
Cowherd added that Belichick's affection for Garoppolo is quite significant. Belichick is one of the best defensive coaches ever, and if he thinks Jimmy G is good, it means that he can break apart defenses. Furthermore, he noted that while the 49ers may want to trade him, they will end up keeping him, albeit reluctantly.
"I've never bought into this – Garoppolo is going to get traded. When the best defensive coach of my life loves him, meaning he sees him every day at practice, and he thinks he could beat a good defense…I think Garoppolo is staying in San Francisco."
Will Jimmy Garoppolo leave the 49ers? The franchise seems split about what they want to do with him. And given the rarity of quarterbacks available in the NFL, the franchise may be hesitant to let him go so easily.
ADVERTISEMENT
Article continues below this ad