Tennessee Titans Former First Round Pick Tweets he is 'Done' With the Franchise
Published 02/23/2021, 12:41 PM EST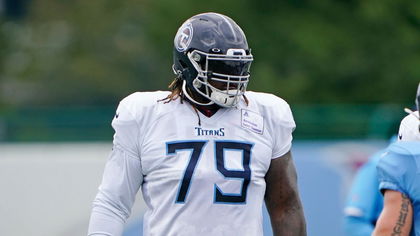 ---
---
The Tennessee Titans could be parting ways with a future star. Isaiah Wilson shocked the NFL with his social media activity. Now, the Titans' front office must decide on whether they will engage in trade discussions for Wilson.
ADVERTISEMENT
Article continues below this ad
Wilson, in a now-deleted tweet, noted that he was done playing football with the Titans. Wilson was the 29th overall pick in the 2020 trade. However, he rarely got any game time, playing only for four plays during the season.
Eventually, he was frozen out of the team, being placed on the non-injury list. Prior to that, he had struggled with COVID-19 protocol, being placed on the COVID list during the season in October.
ADVERTISEMENT
Article continues below this ad
This tweet was posted to the TW account of Titans tackle Isaiah Wilson earlier today

Wilson was the Titans' first-round pick in last year's draft pic.twitter.com/kUgHTJRVfd

— B/R Gridiron (@brgridiron) February 23, 2021
Wilson played college football with the University of Georgia. He chose to take a redshirt his first year with the university. In his freshman year, he quickly established himself as a starter for the team.
The defensive tackle caught a lot of eyes during his time in Georgia. By his sophomore year, he was named to the All-SEC second team.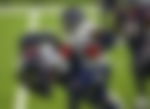 Will the Tennessee Titans give in to Wilson?
Ahead of the 2020 draft, Wilson took a risk and chose to declare himself. He had to let go of his remaining two seasons of college eligibility.
During the draft, Wilson was one of the higher-rated defensive options. He was eventually selected as the 29th pick in the 1st round of the 2020 NFL draft by the Tennessee Titans.
Wilson played very little during the regular season for the Titans. The franchise appeared to lack faith in Wilson, freezing him out of the team toward the tail end of the season. Perhaps him being dropped from the team was the beginning of their relationship turning sour.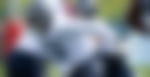 Wilson is clearly unhappy with the franchise, stating that he was done playing football for the Titans. However, there hasn't been any update since then.
ADVERTISEMENT
Article continues below this ad
The franchise has not released any kind of statement regarding Wilson's comments. Neither has the players' entourage.
Will the Titans choose to let Wilson go from their roster? If they grant him his wish, they may be facing a penalty on their salary cap, given that he signed a 2-year contract last August.
However, the Titans could also choose to trade him, although Wilson's lack of experience and game time in his rookie season may hold his status as a trade asset back.
ADVERTISEMENT
Article continues below this ad