Time Up for Matt Ryan? Atlanta Falcons GM Prioritizes Quarterback Acquisition
Published 02/16/2021, 11:40 PM EST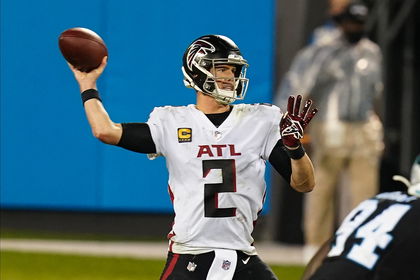 ---
---
Matt Ryan may be on borrowed time in Atlanta. The quarterback struggled last season, as the Falcons ended up missing the Playoffs once again.
ADVERTISEMENT
Article continues below this ad
Now, the franchise may be looking to start over with a new team. And if the Falcons' GM is to be believed, Matt Ryan could be lining up for a team that isn't the Atlanta Falcons.
Atlanta Falcons' GM Terry Fontenot spoke to NFL.com recently about the plans for the franchise. He noted that the utmost priority for the team is to acquire a new quarterback.
ADVERTISEMENT
Article continues below this ad
Fontenot explained how important it is for the franchise to bring in a new quarterback. He used the example of former Packers' GM Ron Wolf to explain his strong desire for the same.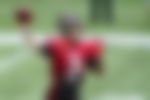 "You look at Ron Wolf, You always bring in quarterbacks. You need to bring in quarterbacks, whether it's in the draft, whether it's in free agency, or signing guys off the street.
"It's so important, bring in quarterbacks a lot, build strengths…But both (Ryan and Julio Jones) are really good and I'm excited to be here with those players."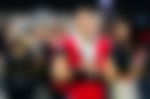 Atlanta Falcons looking at a rebuild
All said and done, Fontenot did note that the quarterback position still wasn't the only priority. The entire team must be replenished. And whether they choose to do it via the draft or through trades or free agency, the team will get better.
Fontenot hopes to breed a culture competition, where the best players in their positions are forced to earn their starting spots on the team.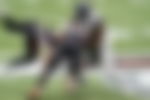 ADVERTISEMENT
Article continues below this ad
"Whether we're talking about free agency or whether we're talking about the draft, we are going to add to every position…We want a culture of competition, and Arthur Smith has said it: We want to bring in smart, tough, highly competitive football players that are going to fit this culture.
"And we're going to do that at every position, whether it's QB or whether it's WR." (h/t- Huddle and Flow)
Can the Atlanta Falcons improve going into the next season? It will be a challenging task, given how poor the franchise has been in recent memory. However, if they can find the right pieces for the team, maybe they can return to the Playoffs?
ADVERTISEMENT
Article continues below this ad