"That's The Danger In Cancelling People": Aaron Rodgers Defends Controversial Podcaster Joe Rogan After His Appearance On JRE Sparked A Debate About Cancel Culture
Published 09/05/2022, 8:30 AM EDT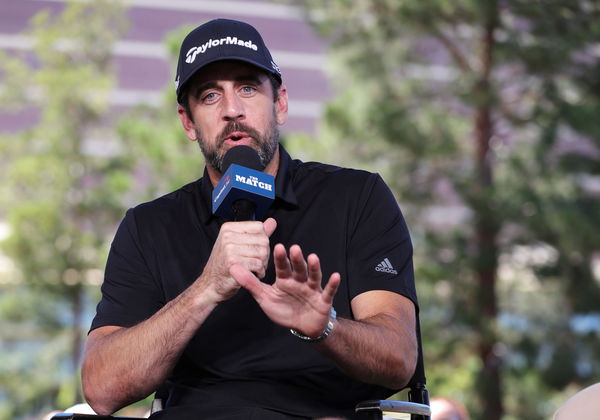 The Green Bay Packers QB has become sort of a polarizing figure in the past few months. Aaron Rodgers, the reigning MVP of the NFL, has always something thought-provoking to convey to the audience. And what better space than a podcast to announce and rant about one's view? The four-time MVP award-winning passer made various appearances on several podcasts. But, surely, the most memorable are the ones from the Joe Rogan Experience and The Aubrey Marcus Podcast.
The controversial UFC commentator, Joe Rogan, is infamous for talking about sensitive topics. Aaron Rodgers appeared on the Joe Rogan Experience. During the podcast, they discussed various subjects ranging from artificial meat that Bill Gates developed to details on how and why he hazed the media during the vaccine controversy. And now, after completing his summer podcast tours, the Super Bowl-winning QB returned to where it all started.
ADVERTISEMENT
Article continues below this ad
On The Pat McAfee Show, the host and wrestler, Pat McAfee, announced Rodgers' return as the weekly guest. While chatting with the former football punter, the Packers QB looked back on the podcasts he appeared on. While talking about his experience at the Rogan's, he acknowledged that some of the guest appearances on the JRE "stirred some s*it up across the country." The internet was quick to cancel the popular podcast host.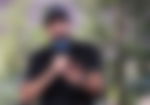 However, Rodgers delved deeper into the conversation. While many expressed their opinions on the then-trending subject (COVID-19 vaccinations), Joe Rogan appeared as the person whose opinions the media criticized. Artists like Neil Young quit the music platform, Spotify, to not support Rogan. "That's the danger in canceling people for opinions, or being so plugged into a mainstream narrative that you're just literally regurgitating information," Rodgers defended the comedian.
Aaron Rodgers maybe love messing with the internet
ADVERTISEMENT
Article continues below this ad
Aaron Rodgers is living his best life; being unfiltered and unbothered is what he is striving for these days. A-Rod encourages talking about everything unconventional and controversial.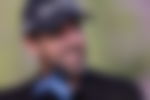 Eli Manning and Peyton Manning asked the scotch-sipping, relaxed QB on the ManningCast about the book he was reading. As Rodgers attends interviews from his house, his bookshelf lies on full display. He grabbed a fat book and answered, "I've got 'Atlas Shrugged' here by Ayn Rand." Truth be told, he never read it and did not know to pronounce the author's first name.
ADVERTISEMENT
Article continues below this ad
However, the internet went crazy. It was because the book displays the libertarian celebration of individualism and capitalism. Many supported his choice of literature and many bashed him online. "It's a book. I can read something and not immediately have it overtake my personal ideologies. And that's the problem with society, is everything is triggering and offensive. It's wild," said Rodgers in an exclusive ESPN interview.
Watch this story: Tom Brady Went to The Same High School As This Controversial MLB Hall of Famer Who Was Also A 14x All-Star
Edited By: Gurjyot Singh Dadial