Niantic "Punishes" Over Five Million Players for Using Hacks and Cheats in Pokemon GO
Published 02/25/2021, 1:19 PM EST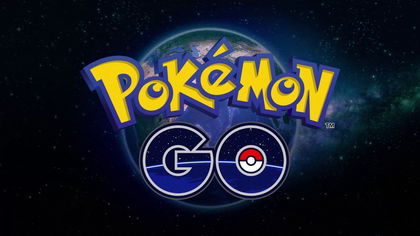 ---
---
Niantic brought us some of the most iconic augmented reality games of recent times. We all remember the absolute hype that accompanied Pokemon GO. The title became an instant phenomenon. The gameplay had all of us becoming a real-life Ash Ketchum, exploring our neighborhoods in search of Pokemons.
ADVERTISEMENT
Article continues below this ad
Subsequently, the company released Harry Potter Wizards Unite, a game that functioned in a way similar to that of Pokemon GO. This one became an absolute hit as well, with Potterheads gearing up to fight real-life wizarding duels with their friends.
However, with huge popularity, the game became susceptible to a major hacker infestation problem. The release of Pokemon GO led to hackers creating versions of the game that allowed players to play the game without going outside or actually moving to a certain location. During the pandemic, Niantic had made some changes to the titles so that players can play the games from their homes. However, it soon reverted to them.
ADVERTISEMENT
Article continues below this ad
Although the use of hacks does not directly harm the gameplay, it affects certain PvP aspects of the titles. For instance, a player with the modded version of the game might have access to better Pokemons, and, as a result, might have an edge in the Gym battles.
However, the days of hacker infestation are over for Niantic.
Further reading: WATCH: Sony Reveals Fresh Trailer for PlayStation Exclusive 'Returnal'
Niantic had a major victory over Pokemon GO and Wizards Unite hack creators and users
In 2020, the company saw its first major victory against this issue. Last year also saw the culmination of the 2019 lawsuit against Pokémon Go, Ingress, and Harry Potter Wizards Unite hack creators. The fight resolved with Niantic receiving a $5 million settlement.
ADVERTISEMENT
Article continues below this ad
This Tuesday, Niantic announced in a blog post that it has "issued punishments to more than 5 million cheaters across Pokémon GO, Ingress, and Harry Potter: Wizards Unite, where over 20% of the punishments were permanent bans."
Furthermore, Niantic explained how it has tried to curb the hacker issue in the future.
"We have invested in new & emerging technologies, while continuing to grow our team, to improve our detection and enforcement capabilities… We are constantly tweaking and improving our existing detection methods by collecting ground truth from player reports and other channels of feedback…"
ADVERTISEMENT
Article continues below this ad
The way Niantic handled this widespread issue is really impressive. It goes on to show how well certain companies have curbed cheats and mods.