Nicholas Latifi Inspired by Singer Drake for F1 Racing Number
Published 01/20/2020, 11:31 AM EST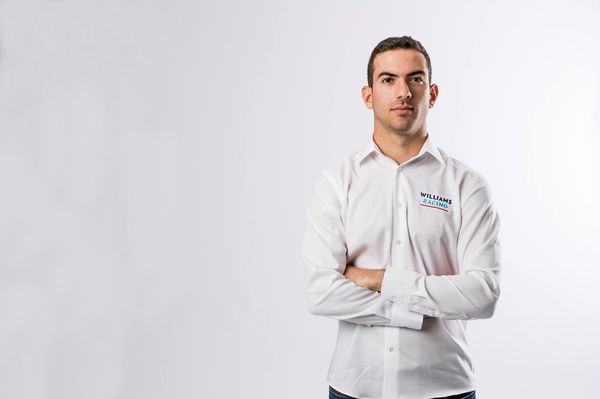 ---
---
Newly signed Formula 1 driver Nicholas Latifi has finally decided on the number he will race with.
ADVERTISEMENT
Article continues below this ad
The Formula 2 driver who cut a deal with Williams F1 has decided to go with the number 6. Latifi revealed the reason for picking #6 in a video shared on Williams' official twitter handle.
Nicholas Latifi explained how Toronto is popularly called "the six". This is mainly because Toronto has dual area codes-both containing 6. '416' and '647', the term gained massive 'traction' when used by prominent rapper Drake.
ADVERTISEMENT
Article continues below this ad
Nicholas Latifi and the Toronto connection
In a video posted on Williams' official website, Latifi said, "Toronto is widely referred to as 'The 6', which is partly down to Drake, who's also from Toronto,".
Latifi added, "Other 6 links are that Toronto was one divided into six districts, and that the two telephone area codes for Toronto start or finish with a six".
"For all these reasons the name has just stuck,".
What's in a number?
2014 introduced a new regulation regarding car numbers. Drivers picked numbers that would stick indefinitely. F1 Drivers sometimes pick numbers having deep meanings or an emotional connection, while others just use numbers from their karting days.
A short while ago, Haas F1 driver Romain Grosjean revealed his  reason for using #8. Coincidentally, Nicholas Latifi has used the number before in Formula 2.
2016 F1 World Champion Nico Rosberg last used #6. Rosberg too made his F1 debut with Williams and would go one to win 23 races with reigning champions Mercedes. Rosberg would probably be asking himself, "IS MY CAREER OVER?!"
Latifi,24, signed with Williams after a fairly decent run in F2-picking up 4 victories. Nonetheless, the Montreal native has a monumental job on his hands in bringing Williams' F1 campaign back on track.
ADVERTISEMENT
Article continues below this ad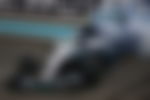 Testing times for Williams
The 2020 season kicks off in Melbourne, Australia on March 13. Latifi would be the only rookie on the grid next season and it will be interesting to see how he fares. The Canadian has come under sharp criticism from fans, who feel Latifi's passage to f1 is similar to Lance Stroll's.
ADVERTISEMENT
Article continues below this ad
Winter testing will be crucial for Williams in providing some direction for the team. Should Latifi exceed expectations, it would provide a much-needed boost for the team following a dismal 2019.
Make your hometown proud Nicholas!