Nick Kyrgios – Necessary Evil?
Published 03/27/2016, 3:32 PM EDT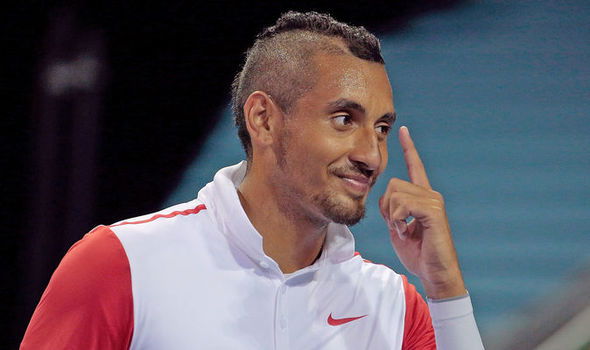 ---
---
What would be your greatest accomplishment as a 20 year old? Surely it can't be as impressive as a certain Aussie bloke's who has already beaten both Rafael Nadal and Roger Federer, arguably the two greatest players of all time.
ADVERTISEMENT
Article continues below this ad
In a day and age where Tennis is dominated by The Big 4, any youngster who manages a win over the superstars of tennis is hailed as the next big thing but Nick Kyrgios might actually make the transition from The Next Big Thing to The Big Thing. One obstacle in many pundits' eyes is his temperament and his on-court antics.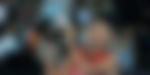 Nick is one of the many Aussie teenagers making their way to the ATP circuit along with best friend Kokkinakis and Bernard Tomic. Born to a Greek father and a Malaysian mother, Nick grew up as a talented young boy excelling in both Basketball and Tennis, ultimately choosing the latter due to 'parental pressure' by his own admission. In an interview, Nick even went on to claim that he doesn't love Tennis and still entertains the notion of a possible basketball career every now and then. Let's be honest, his height would have been a huge asset on the basketball court as well.
ADVERTISEMENT
Article continues below this ad
Kyrgios won the boys' singles event at the 2013 Australian Open and the boys' doubles event at the 2013 Wimbledon Championships. In 2013, he was ranked 843rd in the world. Since then, he has leapfrogged  the world rankings seemingly in a single bound, reaching the top-25 in June. Recently, he won his first ATP tournament at Marseille, thus taking a small step towards transitioning from a talented junior to somebody to watch out for on tour. But the meteoric rise to fame has come with the infamous tag –  'The bad boy of Tennis'. But is it really something that desperately needs to change? In my humble opinion – No.
If you look at the past decade in men's tennis, it has been all about the good guys – Roger Federer with his work with UNICEF, Rafael Nadal's academies in places like Anantpur and so on. For me – Kyrgios comes across as a breath of fresh air and NO – this is not me defending his actions such as the highly personal comments against Stan Wawrinka, where he was caught on camera saying, 'I am sorry mate but Kokkinakis b***** your girlfriend'. That's something disrespectful both to the opponent and the game and should be punished – Like it was.
But is it a little too harsh to scrutinize every move of a 20 year old, who is trying to make a name for himself on the circuit? Tennis has always had its fair share of rebels or misfits – John Mcenroe with his temper, Andre Agassi with his tendency to flout every norm and I don't see how Nick can be labeled as 'bad for tennis'.
Since the Wawrinka incident, it is pretty noticeable that Nick has his fair share of detractors. Having experienced this first hand at the New Delhi leg of the IPTL, where Kyrgios was playing against Roger Vasselin as a part of Singapore Slammers and barely got any appreciation from the crowd, even attracting the occasional boos. Is it because Kyrgios doesn't fit into the image of a conventional tennis player with his pink hair, cut sleeves and devil may care attitude?
It's heartening to see that Kyrgios hasn't let this affect his game too much, winning his first ATP tournament recently while also winning the ITPL with the Slammers.
In my opinion – Tennis needs characters like him to add a little zing to the game. Not everybody can be ice cold on the court and asking a player to alter his personality just to fit a pre existing mould of how a tennis player should be, just doesn't seem right to me.
Today, the rivalry between the Big 4 is one big group of mutual admiration and respect. They exchange groundstrokes on court while exchanging compliments off it. Perhaps that is why people are so amazed or in some cases, repulsed by Nick Kyrgios. The lanky Australian is like a misfit with his hair dyed pink, his flashy clothes and headphones. He looks like somebody who is ready to take the cold shoulder as long as he doesn't need to change his personality which is admirable. He projects himself as what he is and not a role model.  "You're not going to see Roger or Novak doing things like this," said Kyrgios, swiping a hand through his tri-colored hair.
The fact that Nick enjoys this persona pisses some people off too. He's not trying to fit into the stereotype of a tennis player, but rather creating a new one which the purists might conceive as something affecting the sanctity of the sport.
"I'm not trying to be anyone else," Kyrgios said. "I'm just myself."
ADVERTISEMENT
Article continues below this ad
How many top ranked professionals would go out and say that they don't love the sport that's making them millions of dollars? But such is if I could use an informal hipster term here – The savageness of the man that he doesn't hold back.
More recently, fellow countryman Bernard Tomic criticized Kyrgios for pulling out of the Davis Cup, possibly hinting that the illness was just an excuse. Kyrgios was quick to rubbish any such claims and said he wanted to concentrate on his rehab.
Boris Becker has been very vocal about Nick Kyrgios and sees him as a future Number one, while also claiming that the stringent system does not allow players to show their emotions. Becker who is also Novak Djokovic's coach goes on to say how people used to enjoy McEnroe breaking racquets or ranting and how tennis misses such personalities. For him – Tennis is an emotional sport. Man against Man. And players should be allowed to show their emotions.
ADVERTISEMENT
Article continues below this ad
While Nick has clearly stated he is in no mood to undergo an image change and is also quick to reject the tag of the 'Bad Boy of Tennis' – The 20 year old's confidence is commendable. How many 20 year olds will name themselves King Kyrgios on Instagram when you still have players like Rafael Nadal (king of clay) around? Food for thought.
But then all this persona is only worth it if you have the goods to follow it up and by the looks of things, Nick Kyrgios and his rebellious attitude are here to stay. Let's hope he doesn't let his words overpower his actions and becomes one of the greats of the game both for his country and as an individual. He is one young star I'm putting my money on and so is most of Australia who are in need of somebody to step up after Lleyton Hewitt's retirement.