Nick Kyrgios Retires Mid Match – Will Drop 500 Points
Published 02/26/2020, 12:59 AM EST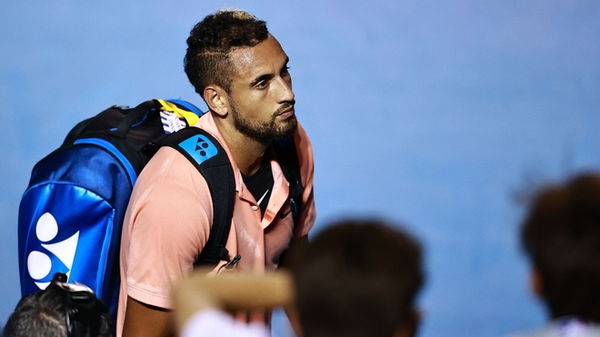 Defending champion Nick Kyrgios has been forced to retire from the first round of the Mexican Open 2020 due to a wrist injury. Kyrgios also received a booing from the crowd as he left the stadium after a medical time out.
ADVERTISEMENT
Article continues below this ad
The Australian was a set down against Ugo Humbert before he pulled out of the ATP 500 event on Tuesday. Struggling to find range right from the start of the match, Nick Kyrgios lost his serve in the fourth game of that match and eventually lost the set 6-3 in just 30 minutes.
ADVERTISEMENT
Article continues below this ad
"I tried to play": Nick Kyrgios
Nick Kyrgios also had his left wrist tightly taped. He was hitting slices instead of using his two-hander during the match. He was certainly not looking all too comfortable.
Subsequently, Kyrgios took a medical time out after 1-4 down in order to treat his wrist. The 24-year-old was unable to continue as he explained to the media that he was in too much pain to play. "I'm going to pull out anyway. Just tape it," he said during the medical time out.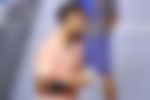 "I honestly don't give a sh*t," Kyrgios said during the post-match press conference regarding the boos from the crowd.
"I tried to play, I supported with the media, I wanted to give people some tennis but it was not possible," he further added. "My wrist is just not ready to play. I could feel it on every backhand. It's unfortunate after the memories I had last year. It's tough for me."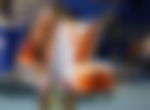 Also Read: "Exterminate the Dirt Rats" – Nick Kyrgios Blasts Clay Court Tournaments
ADVERTISEMENT
Article continues below this ad
Ranking scenario for kyrgios
Kyrgios will lose 500 points and will drop to number 38 from 23 in the ATP rankings next week. On the other hand, Ugo Humbert will face Taylor Fritz in the second round of the Mexican Open 2020. Even so, the Frenchman was disappointed by the resolution as he settled for the next round at the cost of an injury to his opponent.
ADVERTISEMENT
Article continues below this ad