Nick Kyrgios takes on Roger Federer in an enticing quarterfinal
Published 03/16/2017, 1:40 PM EDT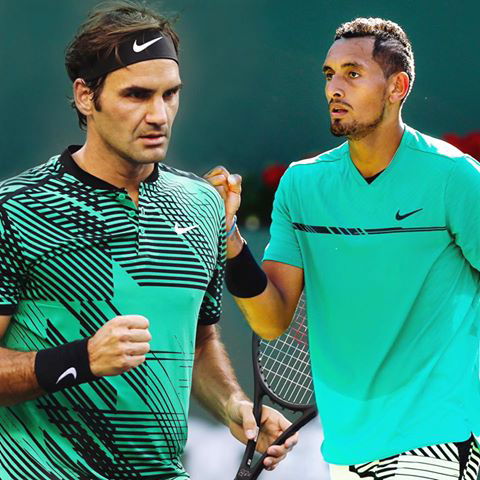 ---
---
The group of death, as they were calling the top draw of the men's section in Indian wells, has turned out to be as exciting a prospect as it seemed to be. After ousting Alexander Zverev and Novak Djokovic, Australian tennis playerNick Kyrgios has run into none other than an in-form Roger Federer. Federer is also having a dream start to the season after being crowned the Australian open champion, and defeating his nemesis Rafael Nadal twice this year. Such has the been the form of these two players in the tournament, that despite facing tough opponents they have not dropped their serve even a single time this week. Nick Kyrgios burst onto the radar of the tennis world when he shocked Rafael Nadal in Wimbledon taking him down in four sets. He remains to be the only player to have a positive head to head against the big four at his age.
Federer relishing the opportunity for revenge against Nick Kyrgios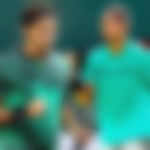 Federer has faced Kyrgios only once in Madrid , with Kyrgios winning the battle in three sets after saving a match point, and facing three tie breaks. Federer sees a lot of similarities with Kyrgios although both of them have contrasting attitudes and styles of play. He says that at his age even he was begging to take out big players and although he might not have had as good a record as Nick has, he says there are a much more similarities, when the time line of their careers is put to comparison. Federer has been on a comeback trail and has been on fire this season, with his only loss coming in Dubai coming against the world no. 99 in a shock defeat. But he seems to have shaken it off, with a blazing performance against Rafael Nadal, hitting backhand winners from all round the court. It remains to be seen whether Federer avenges his loss to Kyrgios, but whatever happens it promises to be a heck of a match.