Nick Kyrgios Urges Tennis Australia To Help Bush Fire Victims Ahead Of Australian Open 2020
Published 01/01/2020, 10:02 AM EST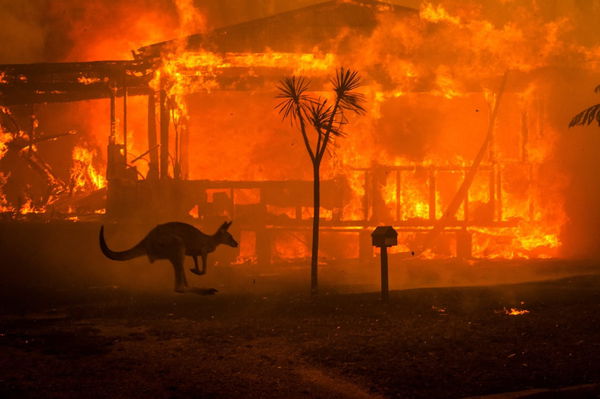 ---
---
Australian tennis star Nick Kyrgios has come out in support of the victims of the devastating bush fires that have engulfed the country. Kyrgios took to twitter  to urge Tennis Australia to do its part in helping the country come out of the crisis.
ADVERTISEMENT
Article continues below this ad
Kyrgios suggested a pre Australian open exhibition to raise funds for those affected. The apparent silence of tennis stars preceding the Australian Open was starting to brew a controversy.
ADVERTISEMENT
Article continues below this ad
What Is Happening In Australia?
Australia is going through one of the most devastating bush fires in its history. At least seven people have died and two gone missing. Emergency services confirmed that 176 homes were ravaged.
While forest fires are nothing new and are a part of Australian ecology, this time the scale is magnamous. Climate change is considered to be a big part of the problem. Record high temperatures, strong winds and a prolonged period have combined to destroy Australia.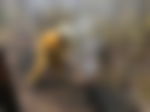 More than 4 million hectares of forest land has been destroyed. Even the city areas are not secure as air pollution heightens. Air quality in Canberra was indexed at 999 due to smoke, 4 times more than anywhere else in the world right now. These fires have also had a devastating effect on the rich Australian wildlife.
To put things into perspective, the amount of forest land burnt in Australia was more than the damage done by Amazone and California fires combined.
What Were The Reactions To The Suggestion Given By Nick Kyrgios?
Nick Kyrgios received a very favourable response from people on Twitter. They applauded the Australian tennis star for showing concern for the victims.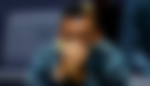 His idea also received support from journalists like Megan Hustwaite, Natalie Peters and Chloe Amanda Bailey.
ADVERTISEMENT
Article continues below this ad
While the Australian star is always in controversies for one reason or another, his initiative at this time deserves appreciation.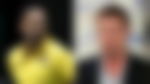 ADVERTISEMENT
Article continues below this ad
It will be great if Tennis Australia takes up this noble cause. Do you think Tennis Australia will adopt Nick Kyrgios' idea?