Niki Lauda: A Tribute to the F1 Legend who Moved from Death Bed to Track in One Month
Published 02/22/2020, 4:32 AM CST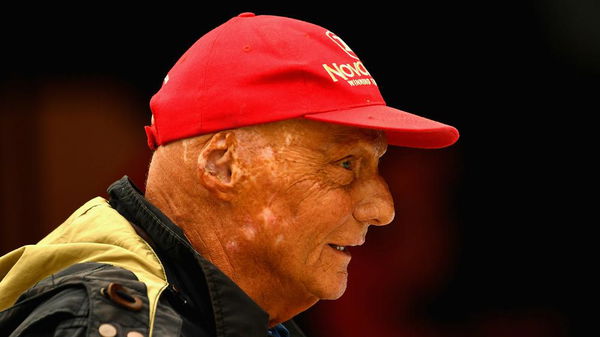 ---
---
The late Niki Lauda will always be known for three things. They are, his three Formula One world championships, his association with Mercedes, and his violent crash at the 1976 German Grand Prix. The accident took place at the original Nordschleife circuit, which is now shortened and known as the Nurburgring.
ADVERTISEMENT
Article continues below this ad
On 1 August 1976 Lauda's Ferrari lost control at a fast left kink before Bergwerk. The 312 T smashed into an embankment and erupted in a ball of fire. To make matters worse, the flaming wreckage collided with Brett Lunger's Surtees-Ford car.
While Lunger was able to escape unaided, Lauda was not so lucky and was trapped in the wreckage. Immediately, fellow drivers Arturo Merzario, Lunger, Guy Edwards, and Harald Ertl rushed to help him. Merzario successfully extricated Lauda from his burning car, but not before the Austrian suffered severe head burns and inhaled hot toxic gases damaging his lungs and blood.
ADVERTISEMENT
Article continues below this ad
When he spoke to BBC Radio 5 Live in May 2019, Lauda confirmed that two or three drivers tried to rescue him. However, he named Arturo Merzario, who had to stop because the crash blocked the road. Merzario ran up to the flaming Ferrari and managed to unbuckle the seatbelt and pulled Lauda out.
Lauda continued, "It was unbelievable, how he could do that, and I met him afterwards, and I said, 'How could you do it?!'. He said, 'Honestly, I do not know, but to open your seatbelt was so difficult, because you were pushing so hard against it, and when it was open, I got you out of the car like a feather…".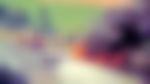 ADVERTISEMENT
Article continues below this ad
Aftermath of the Niki Lauda Accident.
His face exposed to the fire and he suffered severe burns. Initially, Lauda was conscious and could stand immediately after the accident, however he later lapsed into a coma. His situation was so dire that while in hospital he was given the last rites and many presumed that nothing could be done for him.
Lauda lost most of his right ear and the hair on the right side of his head. He also lost his eyebrows and eyelids. However he chose to use reconstructive surgery to replacing his eyelids and get them to work properly.
ADVERTISEMENT
Article continues below this ad
Admittedly he had to miss his home race in Austria, as well as the Dutch Grand Prix at Zandvoort. However, he pulled off a miracle and returned for the Italian Grand Prix at Monza, a month later. Although he lost the title to James Hunt, his comeback to the sport has been nothing short of remarkable.