Nikoloz Basilashvili Arrested Along With His Father
Published 05/24/2020, 8:47 AM EDT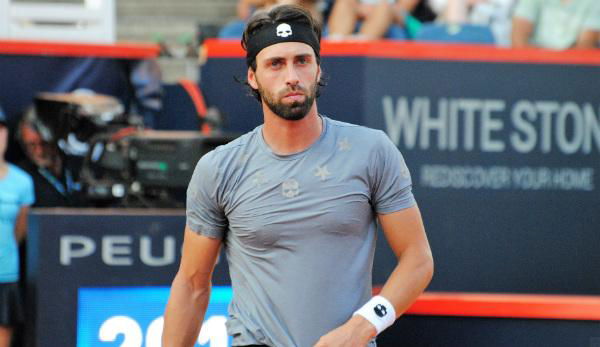 ---
---
Georgian number one Nikoloz Basilashvili has landed himself in some serious controversy. A Tbilisi court has chosen a bail of GEL 100 thousand or 30 thousand dollars as bail after he was detained earlier Sunday as he was accused of domestic violence by his ex-wife.
ADVERTISEMENT
Article continues below this ad
Basilashvilli, who has won three titles on the ATP Tour, is considered a bright prospect for the future of tennis. He is a premier sportsman in Georgia and is almost an icon in the nation. These allegations have shaken his world to the core.
Till now, the limited information about the case dictates that he was detained by the Georgian Interior Ministery. They told reporters on Sunday that they had detained Nikoloz on allegations of beating his ex-wife in the presence of a child. Let's move on to the specifics of this case.
ADVERTISEMENT
Article continues below this ad
Know More – Sloane Stephens Discusses Possibility Of A Fifth Grand Slam In A Year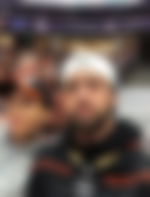 What has Nikoloz Basilashvili been accused of? 
Prosecutor Natia Guruli revealed more details about the detention of Nikoloz Basilashvilli. She confirmed that a restrictive warrant has previously been issued against him.
"The court chose a bail in the amount of GEL 100 with respect to the detainee, he will be released immediately after payment", said Natia Guruli.
"The investigation found that on May 21, 2020, N. B. (Nikoloz Basilashvili – approx. TASS) in a village of Avchala in Tbilisi committed physical violence against his ex-wife N. D.," said a spokeswoman of the Georgian Interior Ministry which is handling this allegation.
ADVERTISEMENT
Article continues below this ad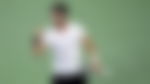 Know More – "Today We Should Be In Paris" – Rafael Nadal Misses French Open 2020
If found guilty, he can be jailed for a term of one to three years. Reports also confirmed that his father had been jailed along with him. This suggests that an abusive family atmosphere is being investigated.
ADVERTISEMENT
Article continues below this ad
These are cases that are not taken lightly by the ATP. He could find his career in some serious trouble if the allegations are found to be truthful At the moment, we can just wait for more updates to come out of the case before jumping to any conclusions for now.