Ninja Expands his Horizons as he Introduces Master Chief In Fortnite At The Game Awards
Published 12/11/2020, 4:51 PM EST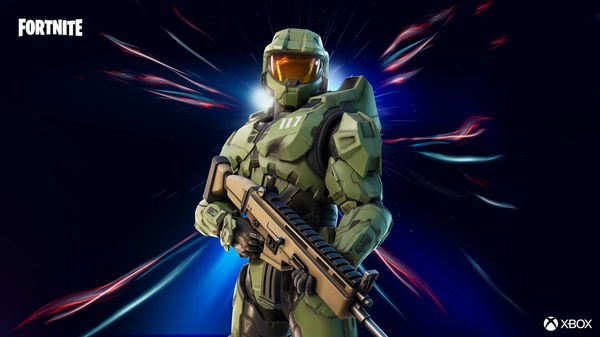 ---
---
Fortnite clearly managed to break records with its Season 4 finale. The event garnered over 3.4 million viewers on Twitch and YouTube Gaming. Additionally, it also had 15.3 million concurrent players, which is a record in itself. Clearly Epic and Fortnite outdid themselves with the Marvel Season, and it seems they don't plan to stop anytime soon.
ADVERTISEMENT
Article continues below this ad
At the Game Awards 2020, Fortnite announced a highly-anticipated collaboration. Fans were eagerly waiting for Halo's Master chief announcement in the game and it looks like they got their wish. Info regarding the same had already been leaked and it was only a matter of time before it happened.
Ninja appears in the Fortnite Master Chief Reveal video at the Game Awards 2020
ADVERTISEMENT
Article continues below this ad
However, there was yet another surprise in store for the fans. The Master Chief trailer video contained Ninja himself. Technically, it was his in-game avatar but it was real life Ninja doing VO work for his own character. Take a look at the reveal below:
ADVERTISEMENT
Article continues below this ad
Apart from the excitement around Master Chief's arrival in Fortnite, the spotlight is also on Ninja here. Not only is he one of the biggest streamers in the world, but his reach is now reaching across different industries as well. His wife, Jessica Blevins, recently mentioned how this VO in the Master Chief reveal trailer is just the start.
ADVERTISEMENT
Article continues below this ad
Clearly, Ninja has plans which transcend the boundaries of gaming, streaming, and esports. Another one of his recent ventures includes a cameo in the upcoming Disney movie Free Guy. Moreover, Ninja mentioned in an interview with Hollywood Reporter that this is just the start. He also mentioned that he has his sights set on Hollywood, which will be huge for the streaming industry.
Ninja's return to Twitch was most likely just the tip of the iceberg. The stuff that he may have in store for himself and his fans will definitely take the streaming industry by storm. Clearly, he is on his way to achieve what no other streamer has so far and will definitely open new avenues for the entire streaming industry as well.
Trending Stories