Ninja Gives $1000 to Valorant Teammate for Clutching a Round
Published 02/13/2021, 8:04 AM EST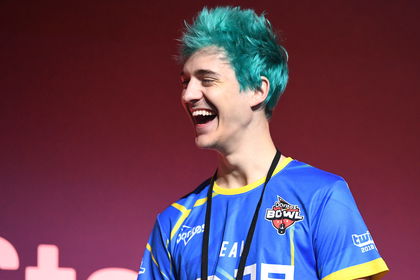 ---
---
Are you a Valorant player trying to make it big and earn a few bucks? Pray that you find a place in Ninja's team, and he has to wear socks. Sounds made up? In a recent match, Tyler "Ninja" Blevins' team was in a 1v4 situation after he killed an opponent. His only teammate alive was a Reyna, who also had to plant the spike.
ADVERTISEMENT
Article continues below this ad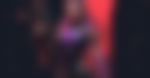 Not much left to do, Tyler casually bet his teammate $1000 to clutch the round as he went to put on a pair of socks. "Yo! Can you stay alive and get as many as possible? I'm gonna go put some socks on," said Ninja.
ADVERTISEMENT
Article continues below this ad
Ninja lives up to his word
Tyler posted a screenshot of the PayPal transaction, replying to his teammate Casper's tweet. The screenshot clearly showed the payment of $1000 that the streamer made to his teammate.
Casper reached out to Ninja on Twitter after the streamer made the Valorant wager. He also tagged Tyler and dropped his PayPal on Twitter to make it easy for the streamer.
Tyler was quick to respond as he sent the money to Casper within a span of 4-5 hours after the user tweeted at him. While many thought this would not be possible, Ninja did really turn out to be a man of his words.
Tyler inspires Casper to progress his gaming career
After getting featured on Ninja's Twitter and Twitch, Casper gained a lot of confidence. According to him, it was "super unreal." The incident inspired Casper to stream constantly on Twitch, following all the love and support from a major streamer.
ADVERTISEMENT
Article continues below this ad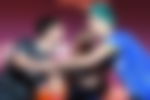 Casper has not yet clarified how he will use the $1000 he got from the streamer. However, given his future plans, he could probably invest in a better streaming and gaming build.
Streamers like Ninja, Shroud, and Nadeshot are doing their bit by helping upcoming creators. Nadeshot's role in the growth of Valkyrae has been phenomenal, and personalities like him are a boon to the gaming community.
ADVERTISEMENT
Article continues below this ad
ALSO READ: Valorant Developer Explains Why An Explosion Sometimes Doesn't Kill Enemies