Ninja Hilariously Hints Towards an Among Us Stream With Disguised Toast, Valkyrae, Lady Gaga, DaBaby, Jimmy Fallon, and Other Stars
Published 05/15/2021, 12:25 PM EDT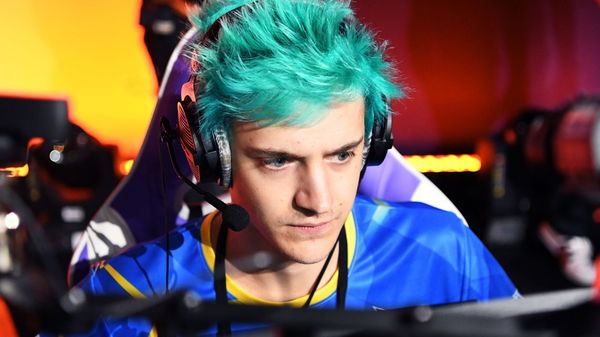 ---
---
The world of streaming found its first legitimate superstar in Richard Tyler 'Ninja' Blevins. The 29-year-old streamer has made significant headways in the gaming industry and has turned into one of the biggest names in entertainment. He held a prestigious record of being the most subscribed streamer on Twitch for the longest time. He once hosted an iconic stream with prominent rapper Drake and Travis Scott, which managed to garner record-breaking numbers.
ADVERTISEMENT
Article continues below this ad
Now, the streamer has requested top names from the world of entertainment to come together to host an iconic Among Us lobby.
ADVERTISEMENT
Article continues below this ad
Lady Gaga failed to recognize Ninja 2 years ago
The music and gaming world has crossed over in few instances but they did not necessarily mesh well back in the day. Before the outbreak of the novel coronavirus, Drake's appearance on Tyler's Fortnite stream was the most iconic moment. The stream had generated over 635K concurrent viewers and was the biggest event in the world of gaming. It catapulted Ninja to superstardom and made him a household name.
Lady Gaga, however, had no clue about who he was, even as the streamer continued to gain prominence. In the wake of the pandemic, the landscape of the streaming world and gaming has changed completely. This virus brought the entire world to a standstill, forcing live events and other sporting and music events to be canceled.
It compelled many major musical personalities to turn towards gaming and it served as a mutually beneficial deal. Travis Scott jumped into the industry with his Astronomical concert in Fortnite, and it garnered millions of views.
Similarly, famous rappers like Lil Nas X, Logic, and even MGK also found new ways to entertain the world. Lil Nas X and Logic appeared in Among Us lobbies, while MGK did a collaboration with famous streamer Corpse Husband and it also featured Valkyrae. Safe to say, the landscape of music and gaming has changed drastically in the last couple of years.
ADVERTISEMENT
Article continues below this ad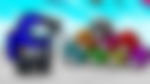 Mixer deal turned him into one of the richest streamers of the world
The famous streamer made a surprising switch to a newly developed platform mixer. He signed on for an exclusive multi-year deal and it ultimately turned him into one of the richest streamers. Facebook bought a mixer, and it saw Ninja making his back to Twitch as he was not keen. This led to an incredible buy-out, which helped him pick up millions of dollars.
ADVERTISEMENT
Article continues below this ad
He has now returned home to Twitch, where he boasts a massive fan following of 16.6 million followers. He regularly streams titles like Fortnite, Valorant, League of Legends, and Among Us.
Trending Stories