Ninja Hits Out at Tfue Over Fortnite Comments
Published 06/21/2020, 9:43 AM EDT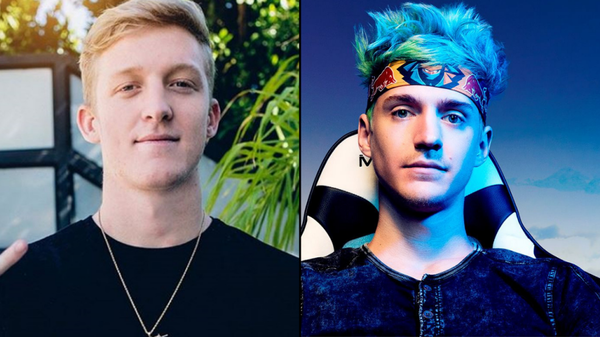 When it comes to streaming, Ninja and Tfue are arguably two of the biggest names in the business. Both have been streaming Fortnite for a long time now and with the new season's launch, the two had slightly different opinions of it. Ninja addressed why Tfue's thoughts about the new season are unfair in his recent stream. 
Tfue's complaints
Fortnite season 3 released on June 17 after many delays. The battle royale has garnered one of the biggest fan bases in the world. While many enjoyed the new season, Tfue had a few issues. On the very day of the release, Tfue tweeted out saying the game's loot pool had become rough. 
ADVERTISEMENT
Article continues below this ad
Ninja defends Fortnite
Ninja, who was playing the new season himself, questioned why Tfue was complaining so early. He goes on to say that they have added new weapons and only the pump has been removed. Tfue wasn't particularly fond of this new pumping for the shotgun. Ninja was quick to address how promptly Tfue had taken to complaining.
"So, within the first ten minutes or thirty minutes of the season, Turner is already complaining. I don't understand, like what does he mean by the loot, like what was removed?
"What was completely removed besides the pump? So they have a new pump which has a completely new dynamic to the game. There's still the SMG's, they added a P90. You know regular bolt's back"
Ninja also took a dig at controller users. The keyboard vs controller saga has been heatedly debated for a long time now. Controllers have had aim assist that keyboard players believed killed the competitive integrity of the game. Ninja commented that the aim assist has been nerfed by 30 percent in the new season, which is a huge blow for controller users.
Tfue still likes the game
This Fortnite Season is fun af no cap

— Tfue (@TTfue) June 19, 2020
ADVERTISEMENT
Article continues below this ad
Tfue did come out later to express his liking for the new season. While he was playing Warzone, he was asked his thoughts on the game and he said he liked it. He even made a tweet saying the game is fun.
"Honestly, I like it. It feels like older Fortnite, there's a fu***** mobility and sh*t. Basically, I'm just flying around one-pumping people with the charge shotgun, it's pretty fun", Tfue said.
ADVERTISEMENT
Article continues below this ad
Tfue hasn't responded yet to Ninja's words. However, given their history, we can expect Tfue to say something on the matter.
End of the day both of them seem to be enjoying the game. What are your thoughts on the new season and the two streamers' rivalry?