Ninja Makes a Surprising Comeback to Twitch
Published 09/10/2020, 12:28 PM EDT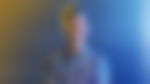 ---
---
The past week has been an absolute roller coaster ride. First, Xbox announced its Series S a week in advance. Next, they announced the price and the launch date for Xbox Series X. And now, Ninja has announced that he is coming back to stream on Twitch, exclusively.
ADVERTISEMENT
Article continues below this ad
He took to Twitter to announce the same. Take a look at it below.
Twitch also replied to him and welcomed Ninja back to where he started from.
ADVERTISEMENT
Article continues below this ad
Great to have Team Ninja back on our side.

— Twitch (@Twitch) September 10, 2020
Tyler 'Ninja' Blevins is one of the biggest streamers in the world. His rise to fame came with Fortnite, where he dominated the streaming scene with his skill in the game. This allowed him to rack up a massive fan following on Twitch, which got him massive sponsorship deals and endorsements.
A rocky relationship between Ninja and Twitch
Unfortunately, things took a salty turn when Ninja announced that he was joining Mixer. This came when he was the most followed streamer on Twitch. He accused Twitch of not letting his personal brand grow.
Moreover, things got worse when Twitch used his stream to display some inappropriate content. But, with his return, it seems that both the parties have resolved their issues and have settled upon an agreement.
ADVERTISEMENT
Article continues below this ad
Ninja has been looking for a platform to stream on for a while now. When the Mixer shutdown was announced in June, he had no choice but to look for another platform to stream. He had Facebook Gaming, YouTube Gaming, and Twitch to choose from. He even went live on YouTube for the first time and also appeared once on Twitch.
But since then, there was no news from him regarding his choice of platform. He even spoke to Hollywood Reporter about his plans for the big-screen where he mentioned that he was looking at "Movies, voice acting, cartoons".
Obviously, nobody expected Ninja to move to Twitch, considering he had a 'bad breakup' with the platform. But his comeback also means that he understands the value Twitch holds for him. His original fanbase is there, and he built that audience from scratch. Even after being with Mixer for over a year, he is still the most followed person on Twitch. This is an extremely smart move for him, considering he just gets to pick up where he left off.
ADVERTISEMENT
Article continues below this ad
Ninja's announcement will surely go down well with his fans, and he will definitely be welcomed back to the Twitch community with open arms.