Ninja, MrBeast, Aim Lab and G2 Join forces to Raise $1 Million For Charity
Published 09/01/2020, 6:29 AM EDT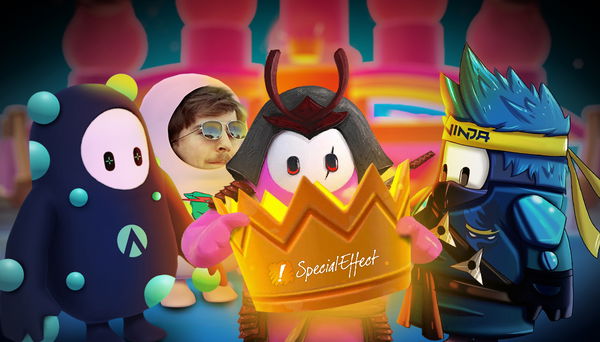 Two weeks ago, Devolver Digital's Fall Guys started a charity bid for brands to take part in. The money raised would go to Special Effect, a charity that helps gamers with disabilities. The highest bidder would get their own character skin in Fall Guys. This enticed a lot of brands and individuals to take part in the bid. The bid concluded yesterday and saw Ninja, G2 Esports, MrBeast, and Aim Lab coming together to raise a staggering $1 million for the cause. Each one of them placed massive bids individually.
ADVERTISEMENT
Article continues below this ad
Ninja joined forces with Aim Lab and made a bid of $500,000. Eventually, MrBeast and G2 Esports chipped in and took the tally to a million dollars. While this was a great initiative to raise money for a worthwhile cause, the question remains: who will get their own skin?
Fall Guys recently took to Twitter and cleared all doubts regarding the winners of the skin.
ADVERTISEMENT
Article continues below this ad
Raising $1 million for @SpecialEffect will have such an INCREDIBLE impact!

We'll now sort out the donations while our artists start to collab with the winners on their skins!

YES! We will include 4 costumes as a special thank you to the amazing people that made this possible ♥️

— Fall Guys 👑 (@FallGuysGame) August 31, 2020
G2, Ninja, Aim Lab, and MrBeast will get their own skins in Fall Guys
While the four highest bidders will each get their own skin, fans still let their imagination run wild and sent in submissions of what a skin combining G2, Aim Lab, Ninja, and MrBeast would look like.
ADVERTISEMENT
Article continues below this ad
While these look incredible, the developers might still stick to introducing four different skins.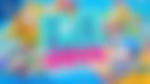 Since its launch on August 4, the rise of Fall Guys has been meteoric. It has been at the number one spot on the Steam bestseller list for almost three weeks and so far, there's been nothing to challenge its dominance.
ADVERTISEMENT
Article continues below this ad
Developer Mediatonic deserves the success that has come with this game. Fall Guys' simplicity has made it unique and caused it to appeal to players across all ages. Fun to play while also being extremely competitive, Falls Guys is one game that the developers truly hit the nail on the head with.
The team behind Fall Guys clearly believes that with great popularity, comes great responsibility. They've already done amazing things for the community that gave them so much success. Going by the fame this game has achieved so far, it has a very promising future ahead of itself.