Ninja Offering Gaming Session and More for COVID-19 Campaign
Published 05/12/2020, 5:28 PM EDT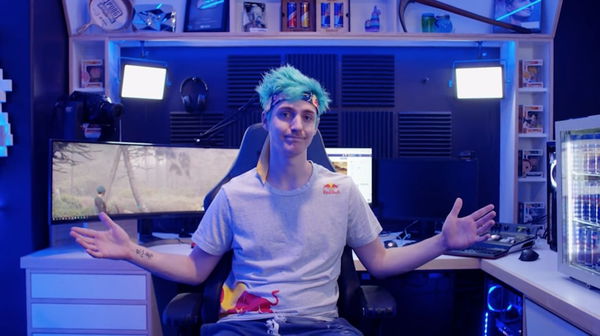 ---
---
The COVID-19 pandemic has been a horrible ordeal for humanity as a whole. However, we can not deny that some have been affected more than others. Many have lost their loved ones are currently suffering at the hands of the virus. Many across the globe have tried to help by donating as much as they can, and the gaming industry has been quite generous too. Among many streamers and content creators, Ninja has really chipped in quite a bit to help out in this fight.
ADVERTISEMENT
Article continues below this ad
During this distressing time, the frontline health workers have really stood up in the fight against this pandemic. Putting their lives at risk, they're risking their lives for the sake of the greater good. What we need to realize is that they are not just risking their own lives, but also the happiness and safety of their families, especially their children. Moreover, countless children and elderly people are unable to get their hands on food for sustenance.
Mixer streaming partner, Ninja, who rose to insane heights of popularity alongside Fortnite, is all in for a relief campaign and has also nominated a couple of his buddies for the same.
ADVERTISEMENT
Article continues below this ad
Ninja is all in
Sports merchandise website fanatics.com has kick-started a relief campaign called the All in Challenge. The campaign aims to amass donations to help provide food to the kids, elderly and frontline workers who are in need during this pandemic.
Ninja recently vowed to chip in too and has since become a part of the relief campaign.
ADVERTISEMENT
Article continues below this ad
You can bid for some very exciting things in this campaign. If you're a fan of Ninja or even simply gaming in general, you're in for a treat. What he is offering is absolutely amazing. Apart from a plethora of other things, Ninja is offering a chance for one winner to have a three-hour-long gaming session with him!
Now tell me that isn't the coolest thing ever. What would be better for a gamer than to have one of the best shooters and streamers on the planet mentor and play with you for three straight hours?
ADVERTISEMENT
Article continues below this ad
the best thing about it is, it's all for a noble cause. Like Ninja says, nobody should have to worry about where their next meal is coming from.
Check out all the details of the All in Challenge right here and make sure you bid. You can bid until June 1, 2020, at 11:59 P.M. ET.
Trending Stories