Ninja Opens Up on Warzone vs. Fortnite and SBMM
Published 09/20/2020, 8:40 AM EDT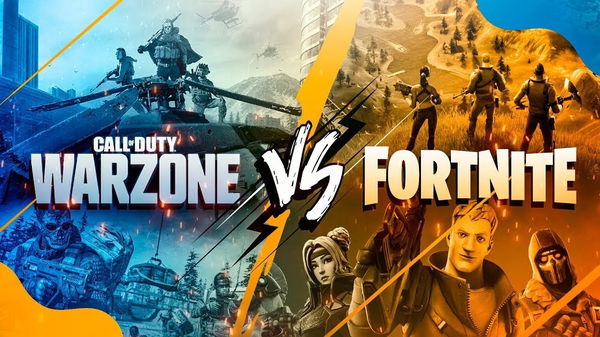 Many Fortnite streamers and content creators have recently been making the switch to other games. Similarly, famous streamer Tyler 'Ninja' Blevins also started playing games such as Valorant, Fall Guys, and Among Us after ditching Fortnite. Other streamers such as Courage and TimTheTatman switched over to Call of Duty: Warzone.
This stirred a fresh debate online about which game is superior or more fun to play. Influencers started giving their takes, based on personal experiences or biases. Ninja is the latest streamer to voice his thoughts on Fortnite, Warzone, and skill-based matchmaking (SBMM).
Ninja's take on Warzone
ADVERTISEMENT
Article continues below this ad
SypherPK recently invited Tyler to play Fortnite again. While streaming the game, Ninja recollected the experiences of his co-streamers who had switched to Warzone. Furthermore, he went on to describe how Warzone has an upper hand on Fortnite due to its game mechanics.
Ninja explained that Fortnite is less engaging due to a lack of action. For streamers who want more content, the action becomes a vital component. Similarly, casual players get discouraged if they feel that they aren't good at the game.
Ninja opined that in Fortnite, while playing solo, players don't get a second chance if they are killed within the first few minutes of dropping. Similarly, while playing duos or squads, the frequency of respawn buses is very low.
Talking about Warzone, Tyler said that even after being killed, players can return to the fight through the Gulag. This gives them the opportunity to return to the game and streamers the ability to stream longer. It also allows casual players to beat others in Gulag gunfights and then drop to isolated locations and play the game longer.
This is the reason why a lot of streamers, and casual players, have made the switch.
Ninja feels SBMM is good
Later in the stream, Tyler mentioned that he has been coming across all these tweets regarding SBMM. The issue has indeed become a wildfire in the gaming community. A lot of professional gamers have suggested that SBMM kills games.
ADVERTISEMENT
Article continues below this ad
Ninja, however, had a contrasting opinion. He said, "It makes perfect sense."
Ninja and Sypher discussed that the priority of games is to cater to their mass players. Only a small percentage of players are professional gamers while the rest are casual, who want to play to have fun and not grind and sweat. These players would not like to play in the lobbies with sweats. After a long hard day of work, if they have to try hard during games, they would rather switch to other games.
"You can't be good at a game, like, way better than your average gamer and then complain when you matching with people that are on your skill level," said Ninja.
ADVERTISEMENT
Article continues below this ad
However, he concluded by saying that games should have a balanced rank system and matchmaking. He would love to see games experiment and find a stable solution for their lobbies.