Ninja, SypherPK and Others Showcase 'Insane' Fortnite Astronomical Concert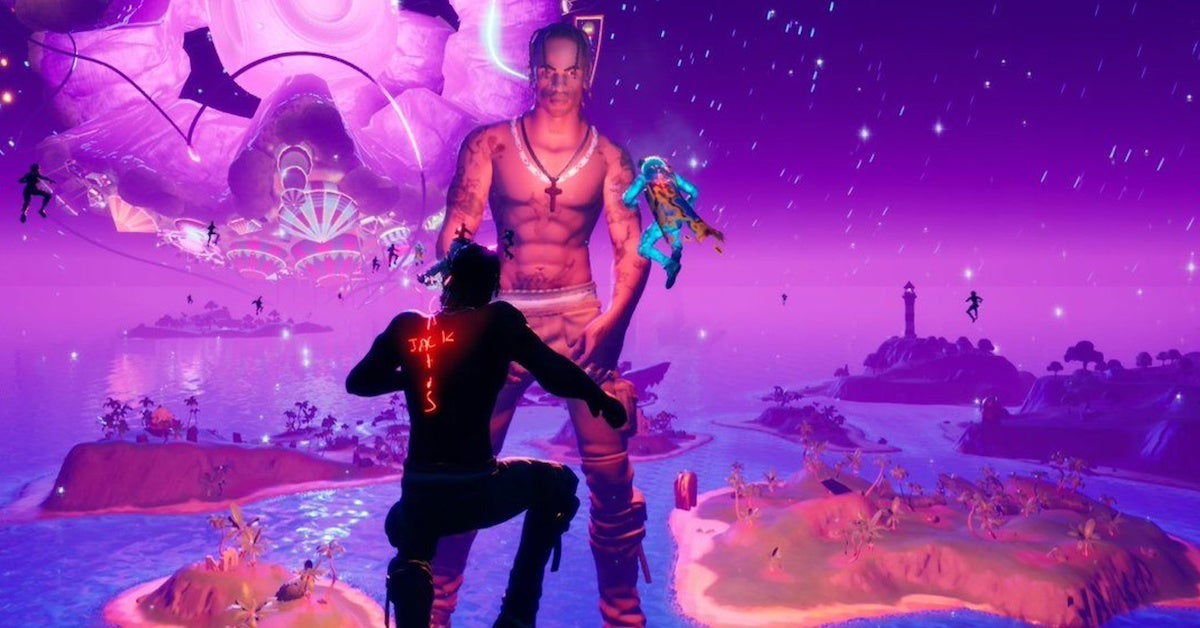 Epic Games stepped away from all the recent criticism it has faced and gave fans an iconic experience to cherish on. Fortnite hosted a one of a kind virtual concert named 'Astronomical,' featuring American rapper Travis Scott. Prominent content creators like Ninja, SypherPK, DrLupo, and CouRage were among millions around the globe attending the in-game concert.
Astronomical Is A Visual Masterpiece
Travis Scott's Astronomical went live on Fortnite for the first time on Thursday, April 23. The virtual concert featuring the rapper exercises a soundtrack featuring his music and exceptional visuals. Players head-bang and hold flaming mic-stands in the air as they eagerly wait for the show to begin.
The virtual experience begins with a humongous spherical stage (meteor-shaped) approaching the concert floor and locks into place, thereby launching players into the air.
Suddenly, a gigantic Scott Travis appears, and composition from his list of albums succeeds, which leads to a remarkable light show. Players walk, run, swim, and fly through the visual experience. Moreover, dancers composed of lightning, wind, and then fire, groove to the music. The rapper himself switches positions, either by walking or teleporting.
Prominent streamers such as Ninja, SypherPk, DrLupo, CouRage, xQc, Myth, and many others live-streamed the concert on their respective channels. They were all thrilled by the insane spectacle. Ninja uploaded highlights of the Astronomical concert from his stream on his Youtube channel, and you can check it out for yourself.
The concert continued for 15 minutes, and those were a memorable 15 minutes nevertheless. Fortnite fans, Travis Scott fans, music fans in general, everyone had a little something to savor in the virtual event.
Fortnite Provides Fans With An Exceptional Experience
This wasn't the first time Fortnite hosted a virtual concert. Last year, the popular battle royale was home to a virtual show featuring Marshmello, which amassed 10.7 million concurrent players. Travis Scott's Astronomical outdid that record with a whopping 12.3 million concurrent players in-game for the concert.
However, the exact number of people who watched the concert is definitely bigger. Apart from the 12.3 million in-game concert-goers, innumerable others witnessed it via various streams on Twitch as well as YouTube.
Moreover, Travis Scott will perform a couple of more times until Sunday, for those who missed out on the chance to watch the concert live.
Fortnite exceeded expectations with Astronomical. While Travis Scott's music certainly shined through, it was the visual spectacle of the event that spellbound viewers.