Ninja, SypherPK, DrLupo, and CouRageJD Bully Enemies in Fortnite Using the New Chapter 2 Season 7 UFOs
Published 06/12/2021, 11:40 AM EDT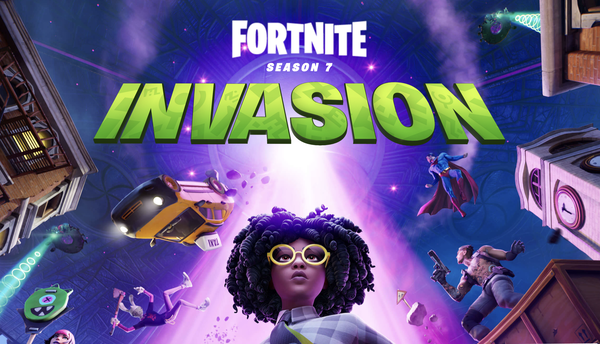 ---
---
Epic Games introduced 'The Invasion' to Fortnite Battle Royale with Chapter 2 Season 7. This brought a variety of 'out of this world' content to the game, which gave it a refreshing touch. However, with new mechanics arriving, some of the new items are already broken. This includes the all-new UFOs that Epic instantly removed from tournaments.
ADVERTISEMENT
Article continues below this ad
The UFOs are not just a way of transportation in the new season. Players can also use them to shoot at opponents with powerful lasers. What makes it even worse is the fact that these UFOs have seemingly unlimited ammo. Therefore, players have been using it to spam opponents, which becomes annoying after a certain point.
Ninja and his squad reach the heights of toxicity in Fortnite Chater 2 Season 7
ADVERTISEMENT
Article continues below this ad
Ninja, DrLupo, CouRage, and SypherPK recently decided to troll their lobbies with the extremely powerful UFOs. Therefore, all four of them hopped onto a space vehicle each and set forth to destroy every squad they could find. All the squad had to do was roam around the map in search of enemies and open fire.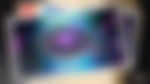 The laser from the UFOs deals 30 damage to enemies. However, it's powerful enough to destroy structures immediately. Therefore, if a squad rolls up on you riding these space vehicles, it becomes almost impossible to escape their wrath. Even though the fire rate of these UFOs is extremely slow, with four of them shooting together, one hardly stands a chance.
These space vehicles also have boosters to help them propel faster. Therefore, players can catch up to opponents extremely quickly unless they too are in some vehicle.
WATCH THIS STORY: Call of Duty Warzone vs Fortnite: Which is the better Battle Royale? 
The UFOs in Chapter 2 Season 7 strictly need a nerf
ADVERTISEMENT
Article continues below this ad
The variety of strategies these UFOs from Chapter 2 Season 7 have to offer is insane. Clearly, the vehicle needs an immediate nerf if it has to be viable, even for casual gameplay. While competitive tournaments can restrict players from using the UFOs, it is hard to do that in normal gameplay unless Epic Games decides to remove them completely.
Removing the vehicle might not be the way to go since it adds a lot to the seasonal theme. However, the developers can certainly reduce its HP, make it slower, or have it spawn less in a single game, that too, far away from each other. This way, Fortnite can end up saving the alien theme as well as ensure players have fun playing the season.
ADVERTISEMENT
Article continues below this ad
ALSO READ: Why It Would Be the Perfect Time for Battlefield to Have a BR Mode to Compete with Warzone and Fortnite