Ninja vs. Shroud: Who Got the Shorter End of the Twitch Comeback Stick?
Published 03/22/2021, 12:52 PM EDT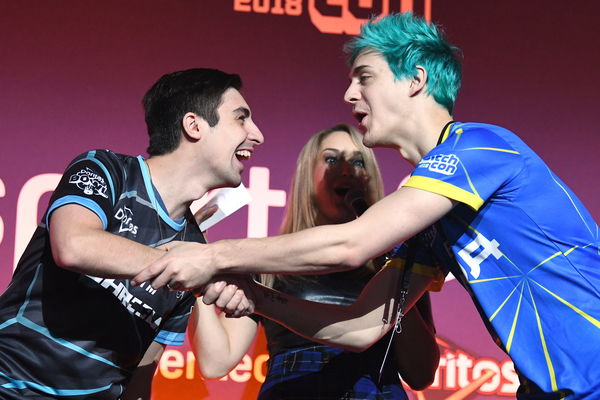 ---
---
When Mixer entered the streaming platform market, Twitch suffered a huge blow as two of its biggest streamers switched sides. Tyler "Ninja" Belvins and Michael "Shroud" Grzesiek made career decisions to abandon Twitch as Mixer managed to land them in exclusive deals. However, on July 22, 2020, the new streaming platform's business came to an abrupt end.
ADVERTISEMENT
Article continues below this ad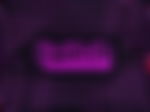 Following its merger with Facebook Gaming, Mixer streamers were left looking for new deals. At this moment, Twitch approached Ninja and Shroud with open arms to have them back. While many thought fans hadn't missed them, they saw towering viewer counts on their return.
ADVERTISEMENT
Article continues below this ad
Two-thirds of a year down the line, things have started to look different. Twitch went through the whole Among Us phase, the Rust drama, chess, and now GTA RP. Top streamers currently have no mention of Ninja and Shroud, the duo that once ruled the streaming platform.
Looking at all this, one wonders who, out of the two massive streamers, benefitted more from their return to Twitch?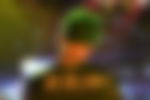 Ninja vs. Shroud in numbers
Twitch did not delete the follower counts for all who had left the platform. Naturally, with all his Fortnite success, Ninja retained the most followed streamer spot with 16+ million fans. On the other hand, Shroud is third on the list with 9.2 million. However, many argue that it was just a phase with Ninja while Mike is evergreen.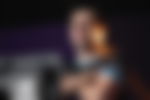 Recently, in an interview, FaZe Clan CEO Lee Trink suggested Ninja is past his prime. His statement received a lot of criticism; however, it might be true after all. Comparing the number of followers both streamers gained in the last month, Shroud far outweighs Tyler with 192K compared to 126K.
In the last 30 days, Shroud averaged above 40K viewers even after streaming for a total of 230 hours. In a similar time frame, Tyler's average viewers could not even touch the 10K mark after 141 hours of streaming.
Mike sits 5th in the list of most watch streamers in the last 30 days in terms of hours watched, while Blevins doesn't even feature in the top 20.
ADVERTISEMENT
Article continues below this ad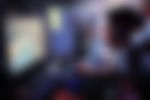 Final verdict?
The most clear-cut evidence of how Shroud still remains one of the topmost streamers on Twitch came last night during the Valorant Champions Tournament Stage 1 Masters Final. Both Ninja and Shroud streamed the match on their channels, and Mike reached towering figures of 100K+ viewers and 2.5 million overall views. It was a slow day for Ninja as even at his peak, he couldn't manage half of what Shroud did and still hasn't touched the 500K view mark on his VOD.
ADVERTISEMENT
Article continues below this ad
Clearly, fans have treated both Ninja and Shroud differently after their comeback to Twitch. However, fortunately for Tyler, the numbers don't matter to him anymore. He has much more freedom now, and he gets to do his own thing. In fact, you could say he has transcended the industry of streaming and has many more lucrative ventures in his kitty now to go with his streaming.
READ MORE: Why Competitive Valorant Owes Its Popularity to Shroud, Ninja, Myth, and Pokimane
Trending Stories