Nintendo Gamer Does the Unthinkable By Completing Metroid Dread Without Sight!
Published 12/28/2021, 9:26 AM EST
---
---
Nintendo Switch console is one of the most popular consoles in the community. Although some people debate whether PlayStation or Xbox is the best console industry, the Switch console also offers significant benefits. It transforms from home console to handheld and also includes a dock for connecting to your TV, as well as removable Joy-Con controllers.
ADVERTISEMENT
Article continues below this ad
With time, the Switch console has become widely popular; therefore, Nintendo has recently released many new games for the console. Among all the new games, many players patiently waited for Metroid Dread's release. It was released on October 8, 2021, for the Nintendo Switch.
Interestingly, one player challenged himself to complete the entire game blindfolded. Continue reading to find more about their struggle and how much time it took them to complete the challenge.
ADVERTISEMENT
Article continues below this ad
DIVE DEEPER: THROWBACK: When NBA Legend Kobe Bryant Rocked TV Screens Across America With Sporting Icons In a Guitar Hero Commercial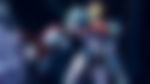 French player completes entire Metroid Dread blindfolded on Nintendo Switch
Metroid Dread is an action-adventure game developed by MercurySteam and Nintendo EPD. Furthermore, according to one of the Nintendo Life blogs, "Metroid Dread achieved the highest launch month sales of any Metroid franchise release in tracked history," and that its launch month physical dollar sale "nearly doubled those of the previous franchise best, Metroid Prime".
C'est fait ! On a terminé Metroid Dread les yeux bandés !

Il aura fallut 17h38, dont beaucoup d'heures sur le boss de fin, mais l'objectif tout à fait censé et fastoche est relevé !

Plus jamais ça.
…
Bon, peut-être une fois pour sub 10 heures. pic.twitter.com/3jGkXfmHLn

— Kwev (@ZeKwev) December 27, 2021
The franchise consists of eleven video games, the latest of which released in 2021. Naturally, many users bought the game to continue their adventure and experience nostalgic fights. After becoming tremendously popular in the community, several players are wondering if they could see a Metroid Dread DLC in the future.
ADVERTISEMENT
Article continues below this ad
Unfortunately, there's no official statement of developers working on a DLC pack for Metroid Dread. Regardless, the DLC pack can do great as there's huge potential by expanding Samus Aran's latest adventure.
C'est décidé : avant la fin de l'année, on termine Metroid Dread… les yeux fermés.

Ceux qui m'ont vu terminer Mario Odyssey sans sauter savent que je ne plaisante pas.

Nouvel objectif de merde. Ca va être génial. pic.twitter.com/hNYp7k7Fu8

— Kwev (@ZeKwev) November 10, 2021
ADVERTISEMENT
Article continues below this ad
However, the entire Metroid community was stunned when a player completed the entire game blindfolded. He also addressed that it took him over 17hrs and 38 mins to complete the game. Furthermore, he said the biggest challenge was to defeat the last boss of the game and it took him several hours.
Watch this story: Toughest Video Game Bosses of all time