Nintendo Switch Exclusive Monster Hunter Rise Opens as a Top Selling Title
Published 03/28/2021, 9:37 AM EDT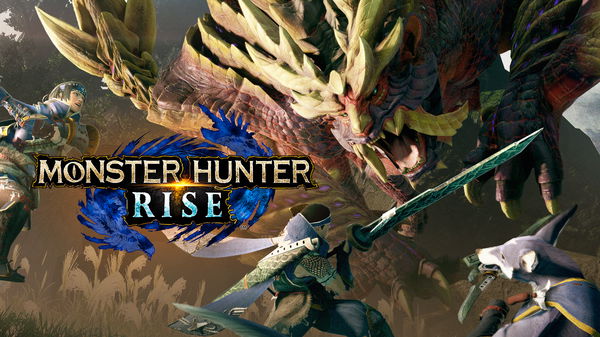 ---
---
Monster Hunter Rise is the latest entry in the prominent Nintendo Switch series. Capcom has once again come with a great RPG title that Switch owners will definitely have a fun time playing. It features interesting combat mechanics and a wide range of monsters that players can hunt in the expansive world. Released on March 26, the title has seen groundbreaking sales figures in the Asian continent.
ADVERTISEMENT
Article continues below this ad
Rise debuted as the highest seller in physical and digital copies across two prominent nations. It is safe to say that sky is the limit for this Nintendo Switch title, as it has seen a massive opening day.
According to Daniel Ahmed, this title has opened as one of the biggest Switch games in the global market in Asia.
ADVERTISEMENT
Article continues below this ad
Monster Hunter Rise has had a successful launch globally, especially in Asia.

The game is already sold out (physically) in Japan. In China the game is already the #1 console title on game live streaming platforms.

Image below is from one store during the launch in Hong Kong. pic.twitter.com/wfEUUXGhJO

— Daniel Ahmad (@ZhugeEX) March 27, 2021
The title was highly anticipated, as is evident by a report coming out of Japan, where a VR development firm's CEO declared a holiday on March 26. Mark-On's CEO, Masaaki Hiyama, declared a holiday in order to allow his employees to enjoy the latest Monster Hunter title. He dubbed it as a 'MonHun vacation' in the official email after receiving reports about employees requesting leaves for the same.
This fact alone speaks in volume about the title's popularity in the Japanese market, and unsurprisingly it opened as the highest seller in Japan.
Twitter reacts to Monster Hunter Rise opening as the highest seller in the Asian continent
Fans were not surprised with the results at all, as the entire franchise has been a top seller. It is also being said that the developers will come with a PC version as early as next year. For the time being, the title serves as a Nintendo Switch exclusive.
This fan asked a question about people lining up to purchase physical copies when a digital store exists. To answer his query, physical copies usually come attached with a heavy discount that cannot be attained via digital stores.
Why would anyone wait in long line like to get physical copy while in few seconds one can get it digit🙃

— Nas (@shownass) March 28, 2021
Monster Hunter has been one of the more prominent names within the Asian continent. It looks like the latest sequel has lived up to franchise reputation and opened as the biggest game.
I always forget how huge monster hunter is in asia

— Olivier.wmv (@wmvnotmp4) March 27, 2021
Safe to say, Capcom knows its audience, and it adds perfect content that resonates with the fans.
capcom can continue to give me games where I can club giant dino birds in the head with comically oversized guitars and I will continue to buy them

— Mike Truk (@Sh1n0b1wan) March 27, 2021
ADVERTISEMENT
Article continues below this ad
Any expectations for the first three days sell-in number WW ?

— Lelouch0612 (@lelouch0612) March 27, 2021
It is not certain how the title is going to perform worldwide, as compared to that in Asia. After all, Switch is far more popular there than in the rest of the world. It could very well see a similar opening in the western market that it has enjoyed in the Asian continent.
ADVERTISEMENT
Article continues below this ad