Nintendo Switch: Top 10 Exciting Titles Confirmed to Release in November
Published 10/19/2021, 10:29 AM EDT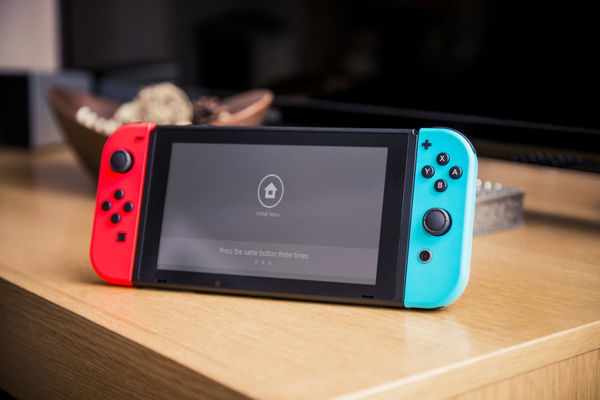 ---
---
Nintendo Switch continues to dominate console sales even though it released in 2017. With new games arriving almost every month, it's hard for fans to keep track of them all the time. With October soon set to end, fans have already set their eyes on the November releases.
ADVERTISEMENT
Article continues below this ad
Here are some of the best games set to arrive in November on the Nintendo console.
ADVERTISEMENT
Article continues below this ad
Best Nintendo Switch Games in November
World War Z- November 2
Kicking things off on November 2, Saber Interactive title World War Z will finally release on the Nintendo Switch. The third-person Zombie shooter game released for the Xbox One, PlayStation 4 and Windows PC in April 2019. However, it has taken more than two years for players to finally shoot some blood thirsty zombies based on the book and live adaptation of the same name.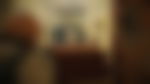 Conway: Disappearance at Dahlia View

– November 2

There's also a new thriller game for fans to enjoy in Conway: Disappearance at Dahlia View. Fans play as retired detective Robert Conway, who's searching for a missing 8-year-old called Charlotte May. During his investigation, players will know about some of the deep and dark secrets of Dahlia View in this story-driven game.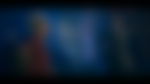 Just Dance 2022- November 4
Ubisoft's popular Just Dance franchise will also have a new iteration releasing on November 4. This year the game will have 40 tracks from artists like Imagine Dragons, Black Eyed Peas, Lady Gaga, Katy Perry, Dua Lipa, Taylor Swift and many more. Just like every other year, Just Dance 2022 will have players hitting the dance floor once again, and it sure will be rocking.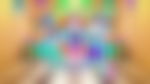 Fast & Furious: Spy Racers Rise of SH1FT3R

– November 5

Take control of Tony Toretto and stop the rising criminal organization SH1FT3R with Spy Racers. The game from the world of the popular movie franchise will take players around the world to race in tournaments. Players can use gadgets and secret shortcuts in these races to defeat opponents while playing 6 player online or 2 player local multiplayer.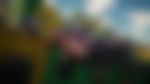 Airborne Kingdom- November 9
Build the city of your dreams in the sky with Airborne Kingdom releasing on November 9. Grow your small kingdom by finding new technologies and buildings, while also forming bonds with the kingdoms on the land. Find new migrants for your kingdom with the world beginning in serene randomly generated maps.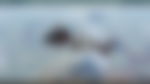 Other games to look out for
Star Wars: Knights of the Old Republic- November 11
Iconic 2003 Star Wars game Knights of the Old Republic will also makes its way to the Nintendo Switch as well. The RPG title developed by Bioware will be ported to the Nintendo console by Aspyr. The story's set 4,000 years before the Galactic Empire, and fans play as a Jedi battling a ruthless Sith lord in Darth Malak.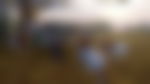 Shin Megami Tensei V- November 11

The Shin Megami Tensei series will receive its first mainline title in eight years on November 11. The popular RPG franchise will take players into a post-apocalyptic version of Tokyo called Da'At. Here, players will be placed right in the middle of the battle between the demons and the angels. Players will take on the persona of Nahobino, they will have to fight off creatures and many more to save Tokyo.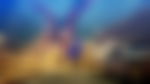 Pokémon Brilliant Diamond Shining Pearl

– November 19

Fans of the Pokémon franchise have a new remake to experience in Pokémon Brilliant Diamond Shining Pearl. The game releasing on November 19 is the remake of the 2006 Nintendo DS title, Pokémon Diamond and Pearl. Players will receive one hell of a nostalgic trip as they build their team on the fictional region of Sinnoh.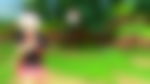 Asterix & Obelix: Slap them All!

– November 25

Iconic comic book characters Asterix and Obelix return in another adventure game from Microids. Asterix & Obelix: Slap them All! will allow players to fight the Roman Empire around the world. The 2D horizontal scrolling Beat Them Up Game will include slaps of all kinds for players to pummel their way through enemies with some beautiful hand drawn designs.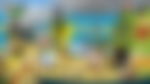 Beyond a Steel Sky- November 30
ADVERTISEMENT
Article continues below this ad
2020 Revolution Software title Beyond a Steel Sky will make its way to the Nintendo Switch this November. The sequel to 1994 title Beneath a Steel Sky puts players into the shoes of Robert Foster, who returns to Union City to find an abducted girl. However, during his hunt, he finds about some pretty gnarly truths about this utopian city.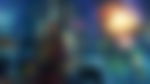 ADVERTISEMENT
Article continues below this ad
These games should certainly excite Nintendo Switch users as the developers continue to bolster its already amazing library.
WATCH THIS STORY: Top-Selling PlayStation, Xbox, and Nintendo Consoles of All Time