"No Control Over Their Game"- Streamer Planning on Quitting Apex Legends for Fortnite After Hacker Locks Him Out of Account
Published 04/14/2021, 8:00 AM EDT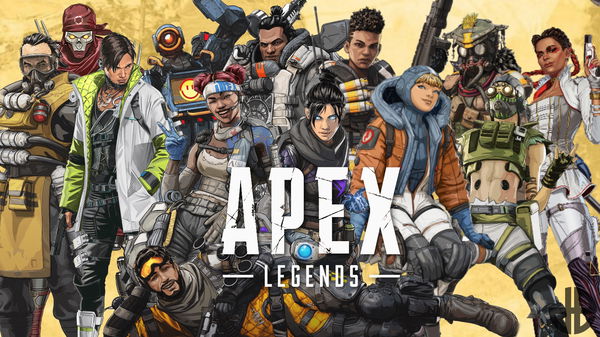 ---
---
Respawn Entertainment has been at the receiving end of a lot of criticism lately, because of the horrible state of Apex Legends. The community has resoundingly raised the issue of bugs, bad servers, lack of adequate servers, and hackers but not to much avail.
ADVERTISEMENT
Article continues below this ad
The worst one, out of all the listed things, has to be the incurable issue of cheaters. These players continue to circumvent the rules and have already caused a lot of issues to the community.
Prominent streamer of the title and Luminosity Gaming's content creator, ShivFPS, shared his frustration with the game, hoping to catch the eye of the developer. The streamer came across an unsavory situation that left a bitter taste in his mouth.
ADVERTISEMENT
Article continues below this ad
So @EA @Respawn, i'm being locked out of playing @PlayApex. and let it be known this is a hacker locking people out of their accounts. please work on fixing this. or maybe it'll have to be another game we play from now on. gg's FIX IT pic.twitter.com/TGOwZSDwvW

— LG Shiv (@ShivFPS) April 9, 2021
ShivFPS cannot believe that hackers can control Apex Legends
Shivam "ShivFPS" Patel was in disbelief about the amount of power these miscreants have. He came to the realization that developers have less control over the game than these hackers. Facing cheaters inside the game is one thing, but being locked out of your own account because of them is something else. Naturally, the streamer flipped out on the developers, as he laid out an elaborate rant live on his streamer.
"Servers, hackers all this s**t has always been an issue with Apex, it's quite literally always been an issue with apex. it is f*****g trash, it is absolute trash. If I can't play apex, I'll just play like Fortnite or something."
The streamer seemed quite determined to follow his words, in case the many issues with the game remained unaddressed. He asserted that if things did not improve, he plans on moving on to Epic Games' Fortnite, a game that is good at keeping hackers at bay.
ADVERTISEMENT
Article continues below this ad
video source:  Prapex
These words adequately depict the state of the game and the sheer volume of hackers present in Apex Legends. The player base from the world over continues to face similar issues that the streamer ranted about. Hackers have to be the worst problem that has even caused a mass exodus of players. Safe to say, if things don't improve then this Battle Royale could see a similar fate as the once highly popular PUBG.
ADVERTISEMENT
Article continues below this ad