"No One Gives a F**k"- Bugha on Controllers in Fortnite Season 3
Published 06/29/2020, 3:37 PM EDT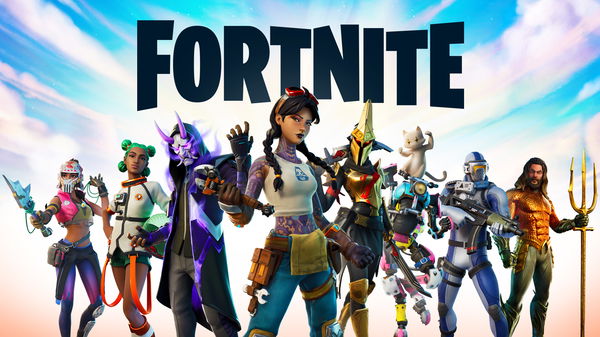 ---
---
Fortnite battle royale season 3 came out with the prevalent notion that aim-assist for controllers was nerfed. Some actually liked to say that it was removed. Most of us remember that last season the most debated topic was controller vs. KBM. This season we thought this wouldn't be a problem. Although, it seems Epic is yet to find a permanent solution.
ADVERTISEMENT
Article continues below this ad
Fortnite is a game that has a diverse fan base. While most pros agree that the game is lenient towards controller players, others say KBM players have the edge. All the top players Avery, Bugha, Tfue, Sypher, Ninja, Clix, Scoped, etc. have given their views about this. 
What seems like putting fuel to a stale discussion, the aim-assist issue doesn't seem to go away. With regard to content and other problems, Epic has fixed them all. Nevertheless, this problem has been dividing the entire community for quite a while now. 
ADVERTISEMENT
Article continues below this ad
Bugha, Nate, Scoped give their views on Fortnite aim-assist.
ADVERTISEMENT
Article continues below this ad
Season 3 was supposed to end this debate once and for all, and yet, it is still one of the issues creating disparity. Bugha was quite clear on his stance, saying, "No one gives a f*** about controller man. Like stop bringing that up, it is so annoying, like no one cares, man." Bugha has been saying this for a while now – the input does not matter.
Whether its KBM or controller, players need to work on their game more than blaming a piece of hardware. However, the absolute shock on Nate's face after being eliminated by a controller player shows us how aim-assist is still a thing.
Is there a permanent solution to this?
ADVERTISEMENT
Article continues below this ad
The issue started where the majority of gamers started changing their preferences to controllers. It was seen in Cash Cups too that more than 50% of the qualifying players are playing on a controller. Thus, there is certainly an edge that keyboard players are dissatisfied with.
Several pros have suggested before that both KBM and controller should be contested differently. They should, in fact, have different lobbies. However, that has not been put to effect as of yet. For now, the best anyone can do is hope that Epic will pay heed to this. More than just nerfing some aim-assist, they will try to segregate the two categories of players based on hardware choice.
Trending Stories