No positives for Amla as S. Africa's batting woes continue
Published 11/18/2015, 10:28 AM EST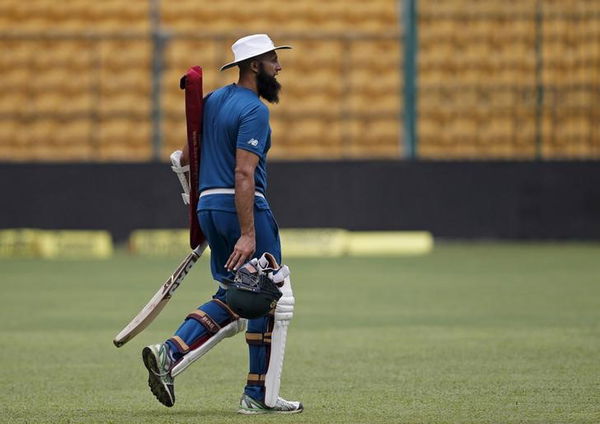 CAPE TOWN (Reuters) – South Africa will focus on fixing their batting ahead of the third test against India starting in Nagpur on Nov. 25 after escaping the second match with a draw as the final four days were completely washed out by rain.
ADVERTISEMENT
Article continues below this ad
The Proteas, who trail 1-0 in the four-game series, have managed just 507 runs in three completed innings in the first two tests as they repeatedly failed to find a way to counter India's spin threat.
Captain Hashim Amla offered no excuses as rain again washed out day five in Bangalore and said that the previous four days of no play at least offered the chance for reflection on what has gone wrong.
ADVERTISEMENT
Article continues below this ad
"From a team point of view I don't see a lot of positives to take to be honest, but every time there is a disappointing session or a disappointing day of cricket it is the reflection that happens afterwards that is more valuable than most things," he told reporters on Wednesday.
South Africa were dismissed for 214 in their first innings with India relatively untroubled as they raced to 80 for no loss in reply at the close on day one.
"It was a very good wicket. We didn't get going with any partnerships, AB [De Villiers] was exceptional as always and unfortunately nobody stuck around with him long enough to post a big total."
Amla said despite the precarious situation he was confident his side could have turned the tables on their hosts.
ADVERTISEMENT
Article continues below this ad
"Test matches are not always won on the opening day, there was a lot of time left for us to claw our way back into the game. You never know what could have happened but I guess it wasn't meant to be.
"It would have been great for us to get some confidence after the poor starts with the bat but Nagpur is a different test and hopefully that is when it starts."
Amla will be hoping the Proteas can call on Dale Steyn for the third test after he sat out in Bangalore with a groin problem, but said he is not sure how far the number one ranked fast bowler is in his rehabilitation.
ADVERTISEMENT
Article continues below this ad
"I'm not sure, I haven't touched base with the physio as yet. I didn't want to until this game is done, which it is now. In the coming days, we will probably have a better idea."
(Reporting by Nick Said; editing by Justin Palmer)