No Russian athletes at the 2016 world indoor championships – source
Published 11/19/2015, 1:44 PM EST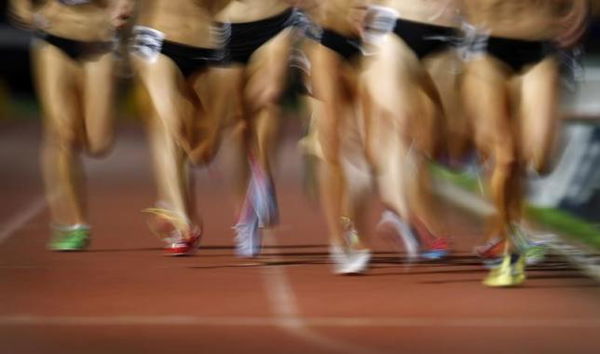 ---
---
By Gene Cherry
ADVERTISEMENT
Article continues below this ad
(Reuters) – There will no be Russian athletes at the 2016 IAAF world indoor championships in Portland, Oregon next March, a source with knowledge of the decision told Reuters on Thursday.
The championships will be the first global athletics meeting the Russians will miss since the International Association of Athletics Federations (IAAF) suspended Moscow last week amid allegations of widespread and state-sponsored doping, detailed in a World Anti-Doping Agency independent commission report.
ADVERTISEMENT
Article continues below this ad
That suspension will not be lifted before an IAAF inspection team has completed their investigation and verified that the Russian athletics federation meets the objectives of IAAF membership, the source told Reuters.
The indoor championships are scheduled for March 17-20, 10 days before the inspection team is scheduled to make its first report to an IAAF Council meeting in Wales on March 27.
The source emphasised Russian athletes could not compete in any international events, including cross country and track and field, until the suspension is lifted.
Russia is a major player in world athletics, having finished second to the United States in the last indoor championships in Poland in 2014 and in the athletics competition at the 2012 Olympics in London.
IAAF chief Sebastian Coe said on Thursday that Russia needs to prove its commitment to anti-doping according to "robust" verification criteria if its track and field athletes are to return to competitions.
"For the protection of all clean athletes, there cannot be any timeframe for (Russia's) return until we are assured all criteria have been fully met and will continue to be met forever," Coe said.
Coe said a set of five principles would help define the verification criteria of the IAAF inspection team, which will start work no later than Jan. 1, 2016.
The Briton said Russia needed to take immediate corrective and disciplinary measures against athletes involved in doping while also establishing an effective and operational anti-doping framework.
ADVERTISEMENT
Article continues below this ad
Russia also needed to establish a robust anti-doping programme, ensure anti-doping code compliance and undergo reforms to help deter athletes from doping, such as criminalising the distribution of banned substances.
Several countries, including Germany, Spain and Italy have introduced laws criminalising doping among elite athletes.
Organisers of the world indoor championships, being held in the United States for only the second time, declined to comment on the absence of the Russian team until an official announcement was made by the IAAF.
ADVERTISEMENT
Article continues below this ad
Russian officials were not immediately available for comment.
(Reporting by Gene Cherry and Toby Davis; Editing by Andrew Roche)