"No Way Floyd Won"- Donald Trump on Floyd Mayweather vs Marcos Maidana
Published 05/29/2020, 11:58 AM EDT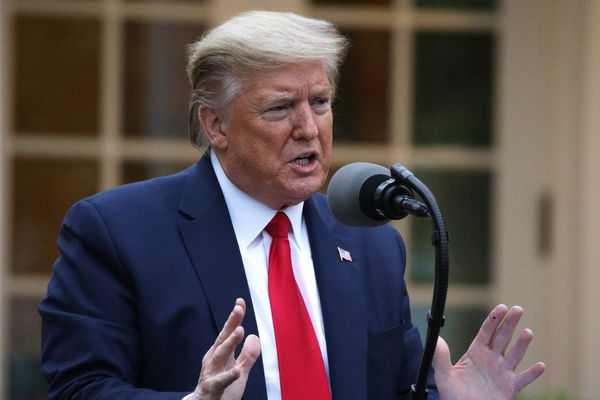 ---
---
Controversial tweets by Donald Trump have emerged where he said Floyd Mayweather deserved to lose to Marcos Maidana back in 2014. In a series of tweets, Trump mentioned that he thought the bout was fixed and that Maidana dominated Mayweather in a close contest. Marcos is perhaps the few fighters to push Mayweather to his max. However, Floyd secured the victory after a stellar performance.
ADVERTISEMENT
Article continues below this ad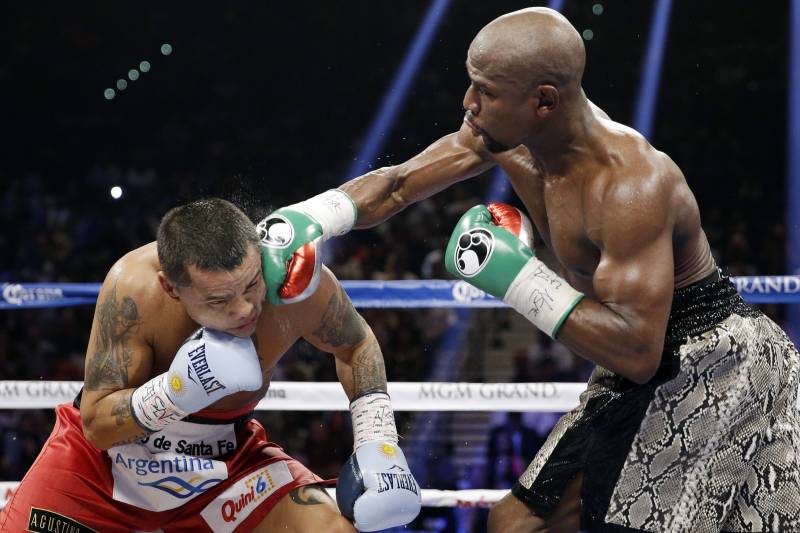 READ :Floyd Mayweather Announces Big News- Will Participate in Boxing Event
ADVERTISEMENT
Article continues below this ad
"Investigation should take place"- Donald Trump
"Floyd Mayweather is being beaten up badly through 10 rounds by Marcos Maidana, but announcers say it is even. Two rounds left. "No way! Judges say Mayweather won. Investigation should take place. Fix?" said Trump on twitter in 2014.
Many praised Maidana for his fighting spirit, however, most experts feel Mayweather sealed the victory. For his efforts, Maidana received a huge payday for the rematch. The rematch was a different story as Mayweather won convincingly.
Mayweather had a record of (45-0 ) in 2014. Maidana troubled Floyd during the early rounds and even knocked his tooth out. But, Mayweather rallied through the storm and did enough to secure the victory. Maidana is often seen posing with Floyd's teeth and the two massive paychecks he received after the fight.
ADVERTISEMENT
Article continues below this ad
Interestingly, Maidana is looking to make a comeback to boxing. Marcos has called out Mayweather for a trilogy bout. Maidana believes he won the first fight and that he deserves a trilogy. Floyd revealed he would fight this year, but his plans are on hold due to the pandemic. Moreover, Floyd has moved into boxing training and doesn't seem interested in a fight.
"The boxing world knows who won. Yes to Floyd Mayweather. "He had some doubt, El Chino Maidana has availability in February and March 2021," said Maidana
Although a return is unlikely a trilogy bout between Floyd Mayweather and Maidana will generate plenty of hype.
ADVERTISEMENT
Article continues below this ad