Noah Lyles Celebrates With Brother Josephus Lyles As Both Run Record Timings At Diamond League
Published 08/22/2021, 3:41 PM EDT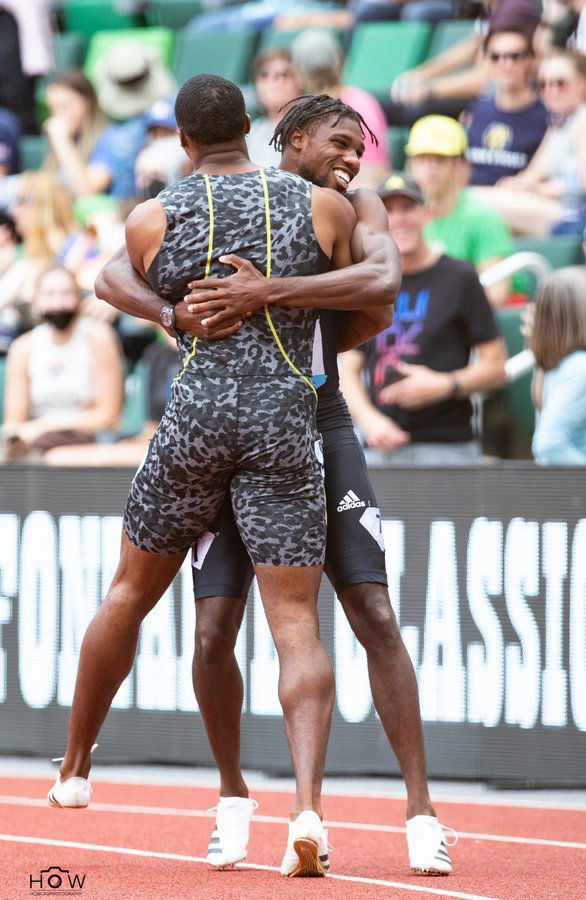 The Olympic champion Noah Lyles and his younger brother, Josephus Lyles, celebrate their remarkable performance together at the Diamond League.
ADVERTISEMENT
Article continues below this ad
Talking about the younger one, Josephus Lyles, along with his brother, Noah, is also an American sprinter. He attended T. C. Williams High School in Alexandria, Virginia. In 2016, Josephus and his older brother turned professional and made a professional relationship with Adidas. Even though the American duo has had an illustrious career in professional track and field, only Noah could make it to the Olympics. In the Summer Games this year, Noah fetched the bronze medal in 200 meters with a timing of 19.74 seconds.
WATCH STORY– ADORABLE! Tom Brady Wishes Eldest Son Jack on His 14th Birthday
ADVERTISEMENT
Article continues below this ad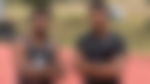 Lyles brothers towards Tokyo Olympics 2020
After the completion of his race at Tokyo, Noah sobbed not just because of missing out on the topmost position at the podium but also because his younger brother couldn't make it to the team. Sharing such an emotionally close bond, the elder one sobbed and told the media that Josephus had the original dream of being an Olympian too.
Also, it was a troublesome time for both of them because Noah was undergoing depression. His younger brother saw him go on and off antidepressants as he was so dedicated to making it through the Olympic trials, at least. Recalling their hardship, Noah couldn't help himself but have a breakdown.
He advocated the important issue of mental health and expressed his gratitude towards his brother Josephus.
Noah Lyles and Jocephus at Prefontaine Classic
ADVERTISEMENT
Article continues below this ad
Post the Olympic race last month, Noah has been wanting to redeem himself by winning the gold. Thus, taking part in the Diamond League served as the perfect opportunity for him to prove his true potential. His younger brother, too, wanted to showcase his talent to the world and shine brighter. In an exhilarating race on Saturday, the elder one swept the gold and the younger one took the bronze home. Celebrating the unconditional pride and affection towards one another, they hugged each other right after completing their race.
ADVERTISEMENT
Article continues below this ad
Not only did the two win a medal each, but they also gave their personal best. Noah finished the race with a timing of 19.52, whereas Josephus recorded a timing of 19.76 seconds. Well, both the brothers have made their fans and country proud. Hoping that the duo continues to make longer strides in their career to maintain their winning streak.
READ ALSO– "God is On My Side"- Elaine Thompson-Herah Is Ready To Topple FloJo's Legendary World Record