Noah Rubin Reveals His Perfect Tennis Player
Published 05/02/2020, 1:11 PM EDT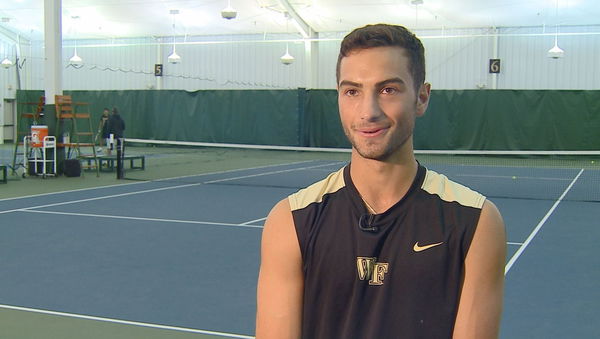 ---
---
One of the biggest reasons why tennis is so interesting to watch (or any sports for that matter), is that we don't have a perfect tennis player. Each player has their own qualities as well as flaws. Maybe players like Roger Federer, Rafael Nadal and Novak Djokovic come close to perfection. However, there are always some chinks in the armour which can be exploited.
ADVERTISEMENT
Article continues below this ad
This is what makes the sport competitive as no single player can be completely dominant at all times. In fact, all have their Achilles Heel which you can learn about with some research before the match. Somebody might be a weak server or might just be too reluctant to come up to the net.
However, imagine for a moment that there in fact was one player who was the best at everything. It might not be possible to witness such a tennis player but you can combine the best qualities of those who are already battling it out. Noah Rubin attempted the same in an exclusive interview with Essentially Sports.
ADVERTISEMENT
Article continues below this ad
WATCH – Roger Federer Responds To Adorable Dog Watching His Match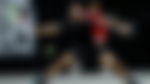 Noah Rubin Choses Roger Federer, Rafael Nadal And Novak Djokovic
The American tennis star was asked to build a perfect tennis star. He did a pretty good job at being honest.
ADVERTISEMENT
Article continues below this ad
"Serve probably Kyrgios or Isner. Because Kyrgios serve is toughest, but Isner's is incredible. Forehand the James Blake forehand is my favourite. Backhand probably Djokovic. Fitness Djokovic and Nadal. Returns Djokovic. Volleys Federer. Movement Monfils or myself. I think it's tough there's a lot of guys out there, but you'll get the same for attributes. Mentality is probably Nadal, Ferrer."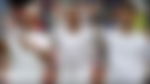 Know More – WATCH: When Roger Federer Corrected Novak Djokovic During An Interview
ADVERTISEMENT
Article continues below this ad
It certainly seems like Noah Rubin is a big fan of Novak Djokovic. He mentions Novak Djokovic as the best in three aspects. Interestingly, he also mentions himself as a probable candidate for best movement. However, you don't necessarily have to agree with his analysis. Who will be your perfect player?