"Nole Is Like Me": AC Milan Striker Reveals Similarities Between Him and Novak Djokovic
Published 10/03/2021, 1:13 PM EDT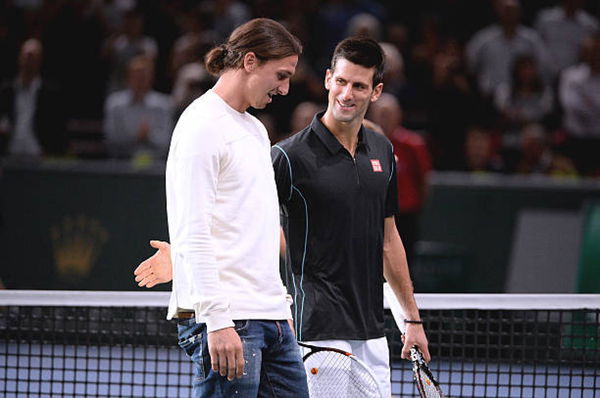 ---
---
The 20-time Grand Slam champion Novak Djokovic shares a close friendship with AC Milan striker, Zlatan Ibrahimovic. Over the years, both athletes have often spoken in high regard for each other and continue to extend their support for the other.
ADVERTISEMENT
Article continues below this ad
Recently, in an interview with Milan TV, Ibrahimovic talked about the World No.1 Djokovic. Drawing similarities in their temperament, the football star mentioned Djokovic has the Balkan mentality and therefore becomes even more focused after an angry outburst.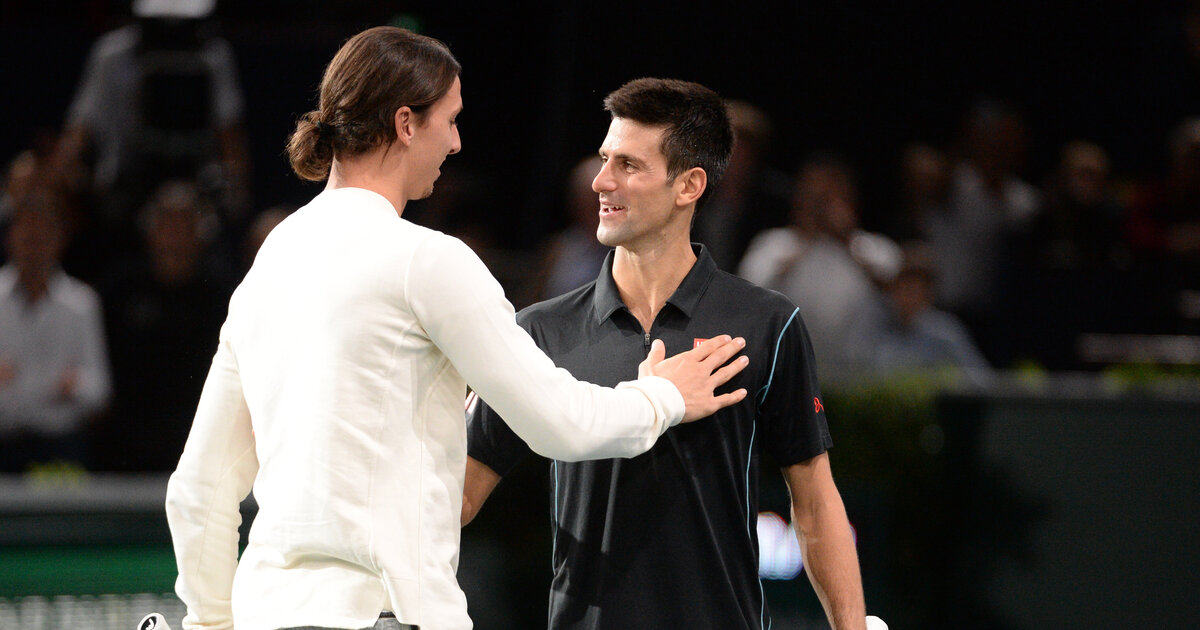 ADVERTISEMENT
Article continues below this ad
"Djokovic ? First of all he's a Balkan head: when you explode you do well, when you get angry you do the best you can. You are more focused, more careful. When Nole plays and gets angry he brings out his best, and that's how I feel alive," said Ibrahimovic.
Novak Djokovic and Zlatan Ibrahimovic – The camaraderie continues
Both Djokovic and Ibrahimovic are extremely expressive during competition. While the Serbian frequently lets out his anger by smashing racquets on the court, the Swede is often spotted fuming at his opponents.
In addition, Ibrahimovic hailed Djokovic, who won three consecutive Grand Slam titles this season, as a complete player and drew parallels between their mindset.
"He's a complete athlete. The head, with little experience, is not there. With experience, the mindset grows. Nole is like me," added Ibrahimovic.
ADVERTISEMENT
Article continues below this ad
The 2021 season ranks as of the greatest years in Djokovic's career. The 34-year-old came within touching distance of winning the Calendar Grand Slam, a feat that remains to be conquered by any man since Rod Laver in 1969.
However, the enormity of the situation and unprecedented pressure resulted in Djokovic losing the US Open final to Daniil Medvedev and crashed his hopes of clinching the Calendar Grand Slam.
ADVERTISEMENT
Article continues below this ad
By winning the Australian Open, French Open, and the Wimbledon Championships, Djokovic equaled the Grand Slam tally of his arch-rivals, Roger Federer and Rafael Nadal. It'll be interesting to see which of the stars reaches the 21st Grand Slam first. Admittedly, however, the cards are stacked in Djokovic's favor with the other two recovering from injuries.