North Korea on ice: Canadian plans hockey tournament in Pyongyang
Published 01/27/2016, 4:40 AM EST

Follow Us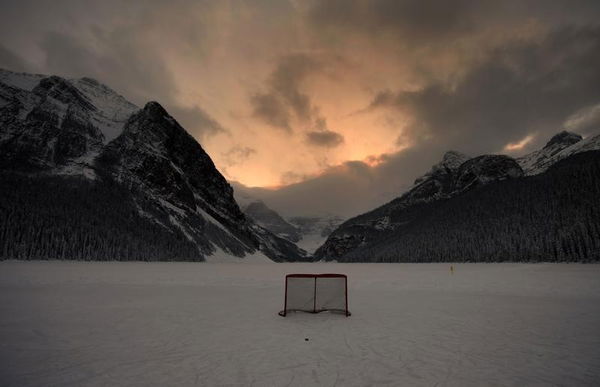 SEOUL (Reuters) – A Canadian man behind a series of trips to North Korea by basketball hall of famer Dennis Rodman is organising an ice hockey tournament that may draw former National Hockey League (NHL) players to the isolated country.
ADVERTISEMENT
Article continues below this ad
Announcement of the event comes days after North Korea said it had detained U.S. university student Otto Warmbier, 21, for what state media described as a "hostile act".
The tournament, scheduled for March 7-11 in the capital, Pyongyang, will raise money for sporting equipment for disabled North Korean athletes, said Michael Spavor, who runs the Paektu Cultural Exchange, which promotes engagement with North Korea.
ADVERTISEMENT
Article continues below this ad
He said some former NHL players had expressed interest in participating but declined to identify them. Some Canadians were among the non-professionals who would take part, said Spavor, who is based in China.
Relations between North Korea and Canada have been strained since the North last year arrested and sentenced a South Korean-born Canadian pastor to life for subversion.
Heavily sanctioned North Korea drew condemnation for its fourth nuclear test on Jan. 6 and will likely face more sanctions from the United Nations in response.
It is unclear if those sanctions would affect tourism or cultural and sporting exchanges.
"While Pastor Lim's and Mr Warmbier's situations are regrettable, it would be inappropriate for me to get involved or comment on these serious consular issues which need to be dealt with officially between governments," Spavor told Reuters.
The Canadian and U.S. governments both advise against travel to the country.
"Travel to the DPRK does involve certain sensitivities and we provide a thorough safety briefing addressing local rules before entering the country," he said, referring to the North by the initials of its official name, Democratic People's Republic of Korea.
It has hosted several high-profile sporting events in the past.
In 2014, Japanese lawmaker and former pro-wrestler Antonio Inoki organised a wrestling extravaganza in Pyongyang, a year after Rodman stayed with North Korean leader Kim Jong Un at his villa before an exhibition basketball game.
ADVERTISEMENT
Article continues below this ad
North Korea also holds a marathon that is open to foreigners.
"The seed was planted for this hockey exchange in 2005 when I saw my first DPRK hockey game while living in Pyongyang," Spavor said in a release.
"A Canadian friend and I thought that this would be a great way to build stronger relationships between Canada and the DPRK."
ADVERTISEMENT
Article continues below this ad
The event will include training and matches between expatriate teams and an exhibition match against the North Korean men's national team, Spavor said.
(By James Pearson, Editing by Tony Munroe and Robert Birsel)