Northern Europe XI- UEFA's potential All-Star game
Published 04/14/2015, 3:17 PM EDT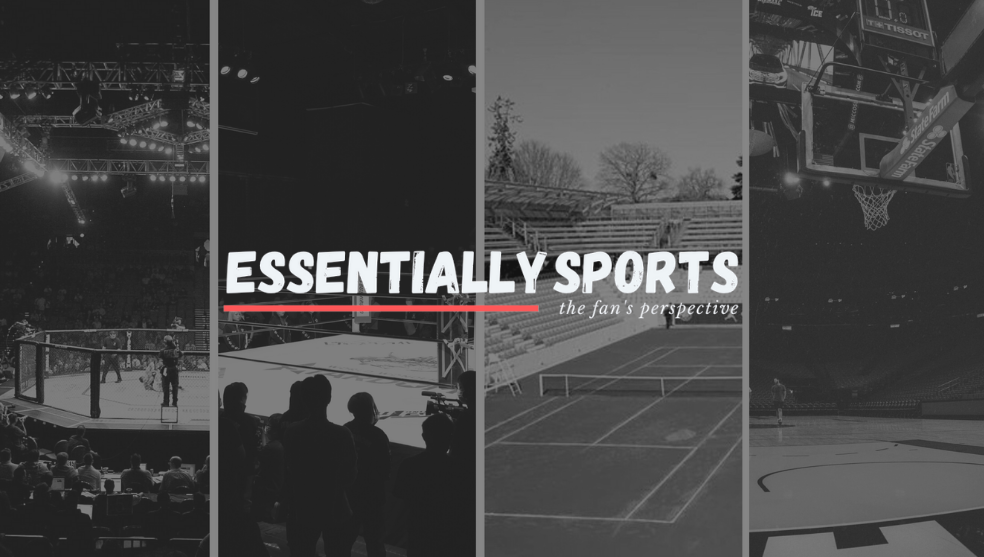 ---
---
As the news breaks of a break-through moment in football with UEFA's plans of emulating NBA's All-Star game, fans across Europe will certainly be debating on which players deserves to participate in this momentous occasion.
ADVERTISEMENT
Article continues below this ad
The European governing body aims to split the continents' top flight divisions in two – north and south. We'll focus on the Northern division which will consists of the Barclays Premier League, Bundesliga, Eredivisie and the Russian Premier League.
With the rules regarding selection scarce at this moment in time, here is a potential All-Star XI made up of the top players across Northern Europe in a 4-2-3-1 system.
ADVERTISEMENT
Article continues below this ad
GK) David de Gea – Manchester United

Alongside Thibaut Courtois and Manuel Neuer, the Spaniard is undoubtedly the standout keeper in Europe and has only raised his profile with his sensational performances this season to almost single-handedly win games for Man United.
RB) Branislav Ivanovic – Chelsea

The Serbian may not be everyone's cup of tea, but only few can deny his consistent high level performances for Chelsea. Signed in the post-Jose Mourinho era, the Portuguese coach must have been delighted to re-enter the dressing room at Stamford Bridge and be able to call upon a player who possesses all the characteristics he loves in a defender.
CB) Mats Hummels – Borussia Dortmund

Arguably the best defender at last summer's World Cup, Hummels will be a man in demand come the summer following Dortmund's horrendous season. The Bundesliga giants will be not be competing in next season's Champions League and for a player of Hummels' calibre that is a travesty.
CB) Nicolas Lombaerts – Zenit St Petersburg

Plying his trade in Russia, Lomabaerts remains the first choice center back alongside Vincent Kompany for the Belgian national team despite the presence of Jan Vertonghen, Toby Alderweireld and Thomas Vermaelen.
LB) David Alaba – Bayern Munich

Continues to suffer from niggling injuries, but seeing as this All-Star game comes into effect in 2017 at the earliest, the Austrian is a shoe-in for the left-back slot. Alaba has defied his age over the past few years with consistent and versatile performances for the Bundesliga giants.
CM) Cesc Fabregas – Chelsea

Simply one of the most gifted midfielders of his generation, Fabregas can do just about everything and is still only 27. Few players have won two European championships and a World Cup at the age of 23; the former Arsenal skipper's emergence from an early age was the cause of that.
CM) Bastian Schweinsteiger – Bayern Munich

Schweinsteiger will go down as one of the greatest midfielders ever and a potential European Championship winner's medal in 2016 will see him lift every trophy available to him whilst remaining with one club.
CAM) Mesut Ozil – Arsenal

The creative hub of the world champions, Ozil deserves a mention in any All-Star XI and with many hailing Jose Mourinho as the best manager the world, the fact that he maintains that Ozil is the "best No.10 in the world" (via Sky Sports) means his position in this XI was a formality.
RW) Alexis Sanchez – Arsenal

One of Europe's finest stars, Alexis made the world stand up and take notice with some sensational displays for Chile at the World Cup in Brazil. The Arsenal man has been in flamboyant form since his arrival at Arsenal and mirrored the directness often shown by Robben whilst completely taking a full-back apart.
LW) Eden Hazard – Chelsea

If anyone is going to break up Lionel Messi and Cristiano Ronaldo's stranglehold on the Ballon d'Or, it will certainly be Hazard. Able to turn on a sixpence, the Belgian is now adding end product to his game and whilst he may not match their goal tally, on his day, he can be just as devastating.
ADVERTISEMENT
Article continues below this ad
ST) Sergio Aguero – Manchester City

Arsene Wenger's theory that South America (via Arsenal.com) produces the best strikers continues to be vindicated and it is no surprise to see the forwards vying for this position all come from that region. However, few in the world surpass Man City's golden boy and Aguero's sensational performances are set to rise as he enters his prime.
ADVERTISEMENT
Article continues below this ad
Edited By :- Shuvam Kumar