"Not at All Worried": ATP Chief on Roger Federer, Rafael Nadal and Novak Djokovic's Departure From Tennis
Published 03/15/2021, 10:10 AM EDT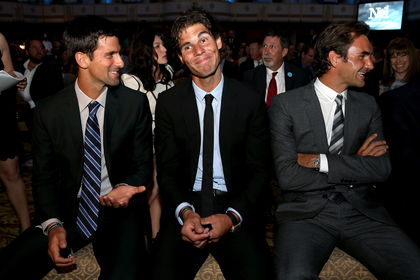 ---
---
It is a known fact that Roger Federer, Rafael Nadal, and Novak Djokovic aren't getting any younger. They are edging towards their 40s and Federer will be the first to step into his forties this year. They hold almost every tennis record and thus have not only been the flag bearers for men's tennis but have also brought in fans, sponsors, and money. Tennis will need new stars soon, but ATP chief Andrea Gaudenzi isn't too concerned about their imminent departure.
ADVERTISEMENT
Article continues below this ad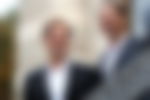 In a recent interview, ATP Chairman Andrea Gaudenzi revealed that he is not too worried about losing the three biggest entities the sport has seen.
ADVERTISEMENT
Article continues below this ad
"I am not worried at all for our sport if we do the right thing. And that doesn't mean taking anything away from those three guys. They are probably the best players our sport has ever had and maybe will be for a very, very long time."
Andrea Gaudenzi on Pete Sampras' retirement and the emergence of Federer, Nadal, and Djokovic
Gaudenzi drew parallels with how, when Pete Sampras retired, men's tennis lost an icon but then Federer, Nadal, and Djokovic slowly emerged. Likewise, he expects someone else to step up when The Big 3 retire.
"It's going to be very, very difficult to achieve that type of records, even though I said the same thing when Pete Sampras retired. I thought there won't be anyone ever beating Pete's records. Here we have three guys doing that. So never say never."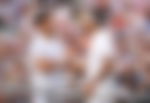 Gaudenzi confident for tennis after Roger Federer, Rafael Nadal, and Novak Djokovic
Gaudenzi showed great confidence in ATP's ability in building new personalities in men's tennis. He sees this as a normal cycle where legends retire and new champions emerge to take tennis forward.
"We have to be realistic, even if you look back you know you build these personalities over the years. We were concerned after Sampras retired. And it's not that when Roger started winning right away we said, 'Oh! This is the guy who's going to save us'. He grew into that. We will be capable of building new personalities, new champions that will attract the attention of fans."
ADVERTISEMENT
Article continues below this ad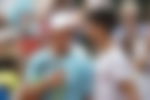 Men's tennis would need a consistent winner to woo the fans. As Pete Sampras was consistent, he commanded huge support. Similarly, The Big 3 were consistent and thus hold a great fan base.
Tennis would require players who can win multiple Grand Slams and titles. After the departure of the big 3, tennis could see players scramble for titles and thus divide the fan base.
ADVERTISEMENT
Article continues below this ad