Not The Era of Yohan Blake and Usain Bolt- US Olympic Star Trayvon Bromell Believes Olympic Gold is Still in Reach
Published 01/04/2022, 2:31 PM EST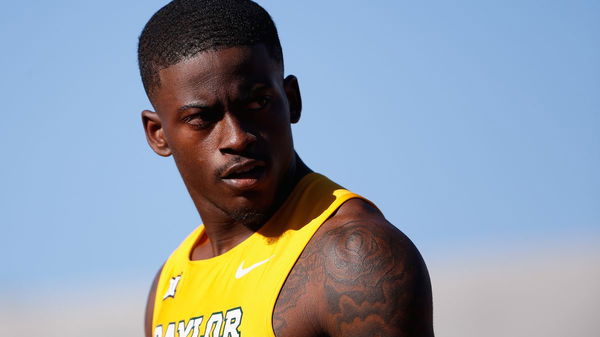 Last year, American track and field star, Trayvon Bromell became the fastest man of 2021. Clocking a time of 9.76 seconds, he sprinted his way to the top.
The 26-year-old athlete is currently the 6th fastest man in the world, tied with Christian Coleman. However, it was quite surprising when Bromell did not even make it to the Tokyo 2020 finals.
ADVERTISEMENT
Article continues below this ad
Regardless, he believes he can now go for Gold in 2024. Now that Blake nor Bolt or Tyson compete, he believes that this might be the time for younger athletes like him to shine.
The old days of sprinting are over
Earlier, Jamaican athletes like Usain Bolt and Yohan Blake dominated the sprinting field. Along with them was Tyson Gay, another legend who reigned supreme.
Hence, in big races, the results were more or less predicted. However, now that most of these legends have retired, another generation of young sprinters stands a chance to take the lead. Amongst the many names in contention lies that of Trayvon Bromell.
Even though Bromell does not have too many medals to boast off, however, winning the Kip Keino Classic in Nairobi and clocking an impressive 9.76, he gained worldwide attention.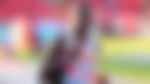 Bromell might not have made it to the finals of Tokyo 2020, but right now, he has his eyes set on Paris 2024.
"Right now from what I'm seeing I don't think we'll ever get back to the point where we'll see these 1-2-3 guys and that's who it's down to," said Bromell.
"I'm only 26": Trayvon Bromell
This year, the 100m Olympic crown was taken by Marcell Lamont Jacobs. The result was highly unexpected, as there were other veteran athletes also competing.
ADVERTISEMENT
Article continues below this ad
"It's not the era of Tyson, Yohan, and Usain no more. You've not got young guys coming through as well and I'm only 26 while you look at Marcell and Andre [De Grasse], they're not old."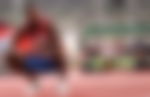 Definitely, athletes like Lamont Jacobs and De Grasse have still got enough years of sprinting ahead of them. And more so for Bromell, considering he is still a young athlete.
ADVERTISEMENT
Article continues below this ad
It will be interesting to see whether or not Bromell can actually live up to his goal of achieving Gold in Paris. However, before that, he will also be spotted in the World Athletics Championships held later this year.