Not Yet in the Driver's seat: Top Dramatic Collapses
Published 01/25/2016, 1:31 PM EST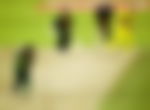 ---
---
Determination and character are unsung weapons that can do wonders for an individual and more so for a team. The beauty of team sport is precisely this, as 'a never say die' attitude pays off, as individuals flock together chasing a specific goal. A classic example is the English Premier league side of Manchester United, who were incredibly successful under Sir Alex Ferguson, adopting this method. International ODI cricket has seen numerous such instances where a team fights back from no where to achieve the ultimate success. At times they might fail, however the hard earned experience is good enough to take them through in a forthcoming daunting task. The Australian cricket team is just too good to lose, for their inherent 'fighting' abilities tend to over-power the circumstances of the game, helping them to push through more often than not.
ADVERTISEMENT
Article continues below this ad
However, sometimes the opposite happens as some teams manage to grab defeat from the jaws of victory, throwing away games from winning positions. South Africa, known to be perennial chokers are probably the most experienced in these matters, often losing matches they had no right to lose. Here's a look at some such collapses in ODI history.
ADVERTISEMENT
Article continues below this ad
India vs South Africa Indore 2015
South Africa almost makes a habit of losing from winning positions and this time India were the sweet recipients. Being 1-0 up in the series, the Proteas were high on confidence and ever so after restricting a strong Indian batting line up to just 247 on the flat Holkar Stadium wicket in Indore. Getting off to a perfect start, the Proteas were cruising as Duminy fell for 36, as the score read 136/3 and AB De Villiers at the crease. However some inspired bowling from Bhuvaneshwar Kumar and Akshar Patel saw the explosive South African middle order collapse as they lost their remaining 9 wickets for 91 runs falling short by 22 runs. The collapse was triggered particularly by the spinners in the middle overs and a Bhunvaneshwar Kumar burst. AB Devilliers later complained that his set top order batsmen were the ones to blame for not carrying on.
South Africa vs Sri Lanka 2003 World Cup, Durban
South Africa makes most of these lists with yet another thriller, this time in their own backyard in Kingsmead, Durban in the 2003 World Cup group game against Sri Lanka. Needing 230 to get from 45 over under the D/L method, South Africa were once again on course at 124/2, when the well set Gibbs retired hurt, followed by the wickets of Jacques Kallis and Boeta Dipenaar in quick succession, as they found themselves in a spot of bother at 149/5. However, the duo of Boucher and Pollock rescued them, but not until rain interruption disrupted the tempo and the momentum gained by the Proteas. As Pollock got run-out, Klusner joined Boucher and a sense of deja-vu appeared. Boucher then struck Muralitharan for six to reach 45 not out and he then failed to score from the last ball of the 45th over, which became the final delivery of the match. Looking up at the D/L score sheets the Umpires declared the game to be a tie and South Africa was left to lick their wounds of despair once again.
Australia Vs India 2016, Canberra
Building up an uncanny knack of being a formidable chasing side, the Indian side blew away a perfect opportunity to rack up the 340 plus target for the first time ever on Australian soil. With the series already done and dusted with the Indian side went in with a relatively inexperienced lower middle order in Gurkeerat Mann Singh and Rishi Dhawan, which ultimately made no difference in this horror batting display in a tense chase. Set with a formidable target of 349, the Indians got off to a blazing start, with both Rohit Sharma and Shikar Dhawan finding the boundaries at will. Virat joined Dhawan as Rohit fell at 65/1 and the duo put on a breath-taking 222 run stand which sent India almost on the brink of victory. However the duo fell to the pair of John Hastings and Kane Richardson who later gate-crashed into the Indian batting line up, catching them 25 runs short and stealing an unlikely victory.
South Africa Vs New Zealand 2011 World Cup, Mirpur
The World Cup jinx continued for the South Africans as they faltered once again in 2011, in Mirpur against New Zealand. The Proteas, considered one of the pre-tournament favorites, fell in the quarter-final stage. Once again the notorious 'middle order' collapse played a huge role in their dramatic loss. After winning the toss and batting first, New Zealand never really got going and were restricted to just 221 for 8 in healthy batting conditions. The South Africans got off to a good start once again and somehow found a way to throw it all away. Cruising at 108/2, with both Kallis and De Villiers well set, South Africa all but had the Kiwis under their scuff when the dramatic collapse occured.They lost the remaining 8 wickets for just 64 runs handing the Kiwis an unexpected victory and a berth in the world cup semi-final. Jacob Oram and Nathan Mcculum did most of the damge with 4 and 3 wickets respectively.
India Vs South Africa Kanpur 2015
India's uncharacteristic finishing and death overs batting display of late meant that that South Africa took the lead in the five match ODI series in at Kanpur. Batting first in a day game, South Africa posted a healthy 303, courtesy of a magnificent hundred from their skipper AB Devilliers, and a well made fifty from Faf Du Plesis. India started on a great note and Rohit and Rahane put on a potentially match-winning 149 runs for the second wicket. Coasting on Rohit's ship India launched into the final 10 overs needing 89 runs with 7 wickets in hand. However the innings spiralled downward from that moment on as Rohit departed with 34 runs still required. Losing 4 wickets for 83 runs in a catastrophic manner, India imploded as the a young Kagiso Rabada denied India the victory in the final over of the match.
India Vs South Africa 2011 World Cup, Nagpur
South Africa's impressive run in the 2011 World Cup continued as they stole a sensational victory against the home side in India. With almost all of the focus on the host-nation, India were already under tremendous to perform against the big boys after playing out a tie against England. After a phenomenal start by  Sehwag and Tendulkar, India were running riot at 268/2 in the 40th over. However some incisive bowling from Dale Steyn and Robin Peterson saw the Indian middle order crumble dramatically for 296, with the last 7 wickets falling for just 28 runs. The collapse paved the way for South Africa to get back into the game chasing the target. The game though ended up more close than thought to be and finished in the final over with Peterson finishing off with a six over mid-wicket off the bowling of Ashish Nehra.
Bangladesh Vs India Mirpur 2014
As a second string Indian side toured Bangladesh in 2014, the youngsters were a given a golden opportunity to prove their caliber and they did so in an odd fashion. In the second ODI, a rain curtailed game, India crumbled for just 105 batting first on a track moderately assisting the seam bowlers. Bangladeshi debutant Taskin Ahmed impressed with 5/28 in 8 overs. In what should have been a relatively easy chase for Bangladesh, the game produced one of the worst batting collapses of all time in ODI history. Bangladesh were in the driver's seat at 44/2, when India's Stuart Binny was brought into the attack. What unfolded there on was almost unbelievable as Bangladesh wickets fell like bowling pins. Bangladesh lost 8 wickets for just 14 runs, with Binny the chief wrecker, taking 6/4, the best figures by an Indian in ODI cricket history. India won the game comfortably by 47 runs.
West Indies VS England 1979 World Cup Final
The 1979 World Cup final in Lords may be focused solely on the ViV Richards special (138), which helped the West Indies post a massively competitive 286 in their 60 overs. However the brave English team stated nonchalantly as the opening pair of Mike Brearley and Geoffery Boycott put on 129 for the first wicket. However, a certain Michael Holding changed the scheme of things, when he had skipper Brearley caught by King. Graham Gooch offered some fight with 32, however  from then on, England lost their last 8 wickets for just 11 runs as Gooch was dismissed at 183/3. England never looked comfortable at all, as Joel Garner broke the back of the English batting line up with a magnificent display of fast bowling, coming out with figures of 5/38, handing over the mighty West Indies yet another World Cup trophy.
India Vs Sri Lanka 1996 World Cup, Kolkata
The 1996 World Cup Semi-Final between India and Sri Lanka is remembered for a number of reasons but the focus is on a peculiar and nervous collapse of the Indian batting after the dismissal of their talisman player Sachin Tendulkar. Set a formiddble target of 252, India lost Sidhu early, but rode on in scintillating fashion on the back of Tendulkar's valiant 65 of 85  deliveries. However India lost him at 98/2 and then things turned as dramatic ever. Soon India's skipper Azharuddin followed at 99/3 and then the middle and lower order came crashing down as India were reduced to 120/8. The events that followed were not pleasant, as the enraged crowd left the Eden Gardens messy, on the backdrop of one of India's biggest batting collapse in ODI history.
ADVERTISEMENT
Article continues below this ad
Australia Vs South Africa , Birmingham 1999 World Cup
Probably in the most heart-breaking ODIs of all time, South Africa tied with Australia in that famous Semi-final of the 1999 World Cup at Edgbaston, only to be left soul-crushed as the Aussies went through to the final on the account of bettering the Proteas in the group-stages. Chasing a paltry 214 to win, the Proteas were well on course at 145/4, when Paul Reifel struck to remove the well set Jonty Rhodes. This triggered a minor collapse as South Africa lost 4 wickets for 43 runs and was left with 16 to get with just a wicket in hand. What followed later was a Klusner special before that in-famous single denial in the last over. However the Proteas forever would rue their mini-middle collapse which toppled them out of the race for ultimate glory.
ADVERTISEMENT
Article continues below this ad