"Bullsh*t": Coach Condemns US Open 2020 For Harshly Treating Novak Djokovic
Published 09/11/2020, 3:54 PM EDT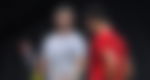 ---
---
The world was shocked when ATP world number 1 Novak Djokovic was disqualified from US Open 2020. An infuriated Djokovic accidentally hit the line umpire with a ball that landed directly on her throat. The authorities immediately defaulted him and he left Flushing Meadows without holding a press conference.
ADVERTISEMENT
Article continues below this ad
Now, we have words from the player's coach Goran Ivanisevic himself. The coach is NOT happy!
Coach says Novak Djokovic had an accident
ADVERTISEMENT
Article continues below this ad
In a recent interview with Sportklub, Goran Ivanisevic bashed the media for the trial of the player. He revealed that Djokovic was not angry with the decision at all.
"I haven't seen the line umpire, but as soon as I've heard her sighing, I knew that was it. The tragedy of it is that Novak wasn't angry at all. I have watched that video 3,877 times and his biggest mistake is that he wasn't looking in that direction."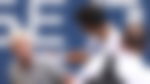 He asserted that Djokovic could have easily been laid off with a warning or a penalty. The disqualification was way out of proportion even if we go by the rules of the tournament.
"The rules are what they are, it's either warning or disqualification. I know that many won't agree and I am not objective, but I think they should have just given him the game penalty. Start from the second set and that's it." The coach continued, "Yes, there are rules, but taking into consideration that Novak didn't have any intention, and with corona and everything, they shouldn't have defaulted him."
Goran Ivanisevic blames Media for Novak Djokovic's trial
Goran bashed media for the witch hunt of Djokovic. He said there were many false reports flying around.
He says, "I am against disqualification in general. OK if there is the intention and you want to harm someone, but this was a complete accident. I've seen that some wrote that the ball went 130 km/h. Those people are crazy, it's bullsh*t."
Djokovic is always under greater scrutiny by the media, his coach believes. "What I find tragic is that many people act like they were just waiting for him to do something wrong, there is a lot of maliciousness, and a lot of people happy that someone else is in trouble. Some of the media are out to get him and I really don't know why that is."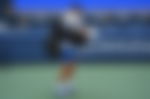 He gave us an insight into the 17-time Grand Slam winner's life after the tragedy. It was not easy for him but Ivanisevic knows Djokovic will make a strong comeback at French Open 2020.
ADVERTISEMENT
Article continues below this ad
"Novak is a born champion and this will make him even stronger. It's good that he plays matches sooner rather than later, to leave all of this behind him. He needs to try to act like this happened 5 years ago. I think he is capable of winning Roland Garros."
French Open 2020 is scheduled to take place from September 21. It will be the first Grand Slam to have a live audience.
ADVERTISEMENT
Article continues below this ad