Novak Djokovic Admits Not Being "Afraid" of Playing in a Risky Situation at US Open 2020
Published 08/20/2020, 9:19 AM EDT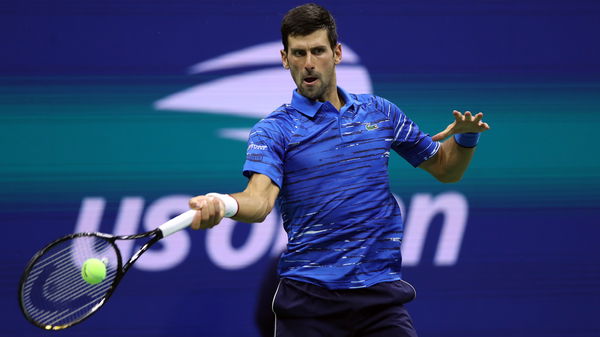 Just a few days ago, the organizers of the ATP Western and Southern Open and the US Open weren't expecting their top-ranked player to be in New York City for the events. Within a week of making his decision, Novak Djokovic has arrived in New York for the two big events. Djokovic will play his first official Tour-level tournament since the ATP Tour's shut down in March due to the pandemic.
ADVERTISEMENT
Article continues below this ad
Upon arriving, the world number one said that his willingness to play takes precedence over the current health situation in New York. Having said that, he admits that he will respect the rules and guidelines.
Novak Djokovic opens up on US Open decision
ADVERTISEMENT
Article continues below this ad
"I was very close to not coming," said Djokovic in an interview with NY Times. "There were a lot of uncertainties. And there still are, yeah, a lot of things that are not really clear."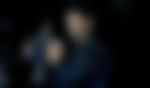 The Serbian superstar said that he decided to play the Western and Southern Open and the US Open less than a week ago. Djokovic's biggest concern in the build-up to the two events was the mandatory quarantine rule. He had demanded clarity from the concerned authorities about the rules, only after which would he make his decision. The 33-year-old was concerned that if he was made to undergo a 14-day quarantine after returning to Europe after the US Open, that would put his clay-court season in jeopardy.
The 17-time Grand Slam winner said that he decided to travel to the US only after he received assurances from the European governments. The 3-time US Open champion said that, more than anything, he wants to play. "I want to play. I mean that's why I'm here. I am personally not afraid of being in a risky, dangerous health situation for myself. If I felt that way, I most likely would not be here," Djokovic said.
No room for complacency
He respected the unpredictability of the situation and accepted that he would have to be careful. "I am cautious of course, and I have to be responsible. And of course, respect the regulations and rules and restrictions as anybody else. But things are unpredictable. Anything can happen in the tennis court or off the tennis court," the top player added further.
ADVERTISEMENT
Article continues below this ad
Novak Djokovic will be playing the doubles event as well at the Western and Southern Open. He will partner with countryman Filip Krajinovic. Djokovic will also hope to win his 18th major title at the US Open. If successful, he will close the gap further on Roger Federer and Rafael Nadal for most Grand Slam titles.
ADVERTISEMENT
Article continues below this ad
Also said – "Can Pass Very Quickly in Front of Federer" – Former Coach Backs Novak Djokovic at US Open 2020