Novak Djokovic All Set to Break Roger Federer's Prestigious Record Following Australian Open 2021
Published 02/06/2021, 7:08 AM EST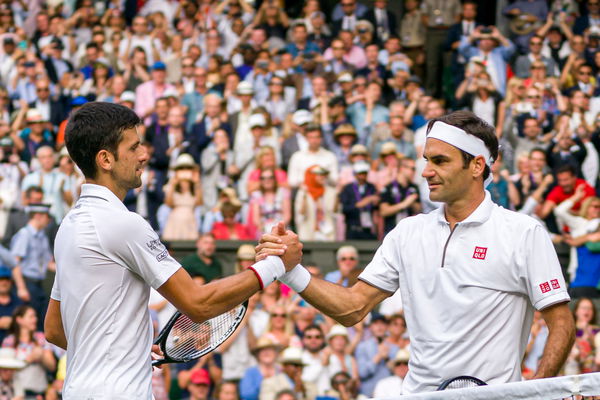 ---
---
It is now certain that World No.1 Novak Djokovic is set to break Roger Federer's record of most number of weeks as the World No.1. Djokovic has been chasing Roger Federer for a long time, and now no one can stop him for the record.
ADVERTISEMENT
Article continues below this ad
On 8th March 2021, Djokovic will start his 311th as the World No.1. Federer currently heads the record with 310 weeks as World No.1. And thus Djokovic is all set to break it.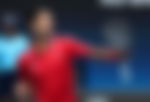 Who could have stopped Novak Djokovic from breaking Roger Federer's record?
ADVERTISEMENT
Article continues below this ad
Previously, Rafael Nadal had a small chance of becoming World No.1. If Nadal had won the ATP Cup, Australian Open, and the Rotterdam Open, he would have passed Djokovic. But as Nadal didn't play in the ATP Cup because of injury now Djokovic sees a clear path ahead to break the record.
As the ATP rankings have been frozen, no player will lose any points. Djokovic is defending the Australian Open title next week, and if loses early, he will not lose any points.
Novak Djokovic's brilliant run as the World No.1
Djokovic has amassed over 12,000 points with Nadal far behind with 9850 points. The Serbian's ranking breakdown will amaze anybody. He has 2000 points each from Australian Open and Wimbledon triumphs. Whereas he has 1200 points from being the runner-up at the French Open.
ADVERTISEMENT
Article continues below this ad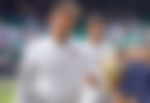 Furthermore, Djokovic has full 1000 points from four of the nine ATP Masters 1000 titles. The four Masters tournaments are – Paris Masters, Cincinnati Masters, Madrid Open, and Italian Open. Moreover, Djokovic is also the defending champion of ATP 500 events Dubai Open and Japan Open.
Djokovic is very passionate about the record. And now that this record is settled, he will move onto his next mission to break the Grand Slam tally record. Currently, Djokovic finds himself with 17 Grand Slam titles, three behind Federer and Nadal. And now, with his favorite Australian Open 2021 beginning in a few days, Djokovic could add one more Grand Slam in a few weeks. Let's see if someone denies Djokovic the opportunity.
ADVERTISEMENT
Article continues below this ad